Turns out he was taped in more ways than one.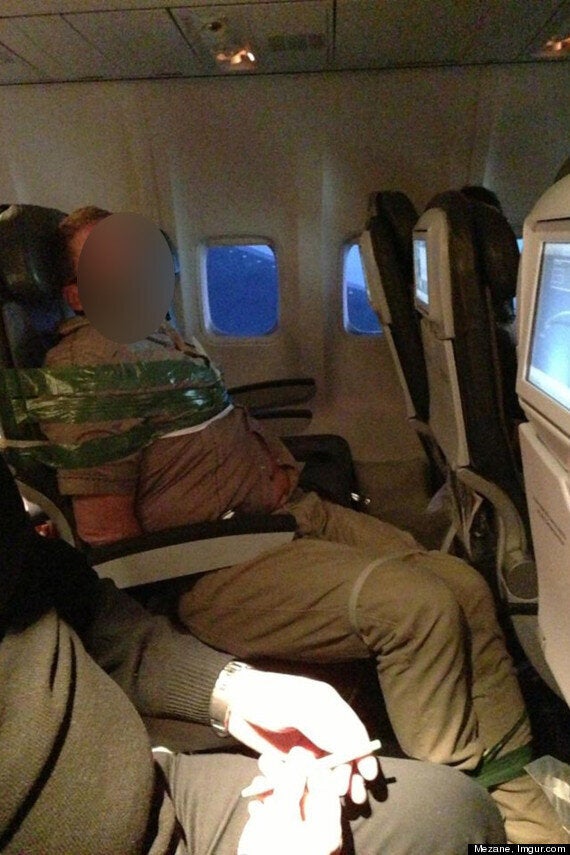 And now, in the clip above - which was taken by a fellow passenger - Arthorsson can clearly be seen in all his taped-up, restrained, moaning, erm, glory.
Arthorsson was escorted off the plane by police at JFK airport, but wasn't prosecuted. According to the New York Daily News, he was treated for alcohol poisoning and soon made it back to Trinidad and Tobago, where he works.
Dear, oh dear. Still, presumably Mr Arthorsson has learned his lesson. Which is, obviously: it's actually REALLY easy to remove duct tape from your mouth!
Related