Keaton Henson is the indie sad song darling who came to prominence last year for his beautiful debut album Dear and - paradoxically - a painful shyness that saw him conduct press interviews by email and perform live gigs in a separate room from his audience.
But before all that, he was well known as an artist - an endeavor that spares him the agony of live performance and, you might fancy looking at his work, offers some sort of insight into the mind of a prodigiously talented 23-year-old who has a 'crippling fear' of meeting people and suffered throughout his childhood with panic attacks.
'Kingdom' sees a crying little girl trapped in a swirling detritus of fairytale imagery, while 'Sitter' is a figure whose mind is literally a giant orb of black thoughts.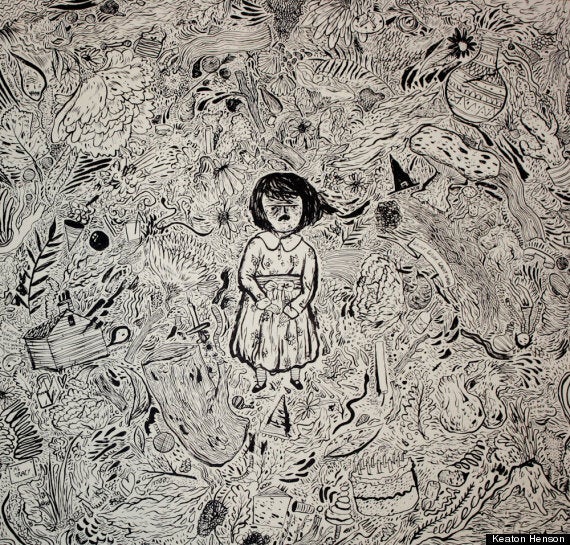 But if angst is the most immediate mood in most of these intricate drawings, they're often underpinned with something approaching humour.
'Self Portrait Most Mornings' is almost a caricature of depression, the overwhelming bulk of his head squeezing his face into a mournful frown, morning cigarette and coffee fixed in place.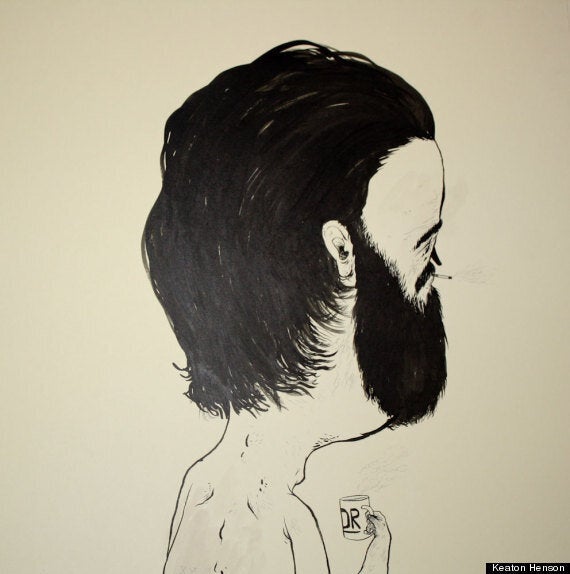 'Self Portrait Most Mornings'
Given some of the press coverage he received last year, cynics might have wondered whether Henson's image as the tortured recluse wasn't to some extent contrived. Certainly it accounts in part for his cult following among young music fans.
But his artwork - about to feature at the Pertwee Anderson and Gold gallery in London's Soho - dispenses of any such doubts. This isn't the work of any indie poseur but a serious and fascinating artist.
While his music fans are no doubt praying he overcomes his aversion to publicity, anyone who attends Hithermost will hope that, no matter how much his star rises in 2013, Henson decides to keep drawing.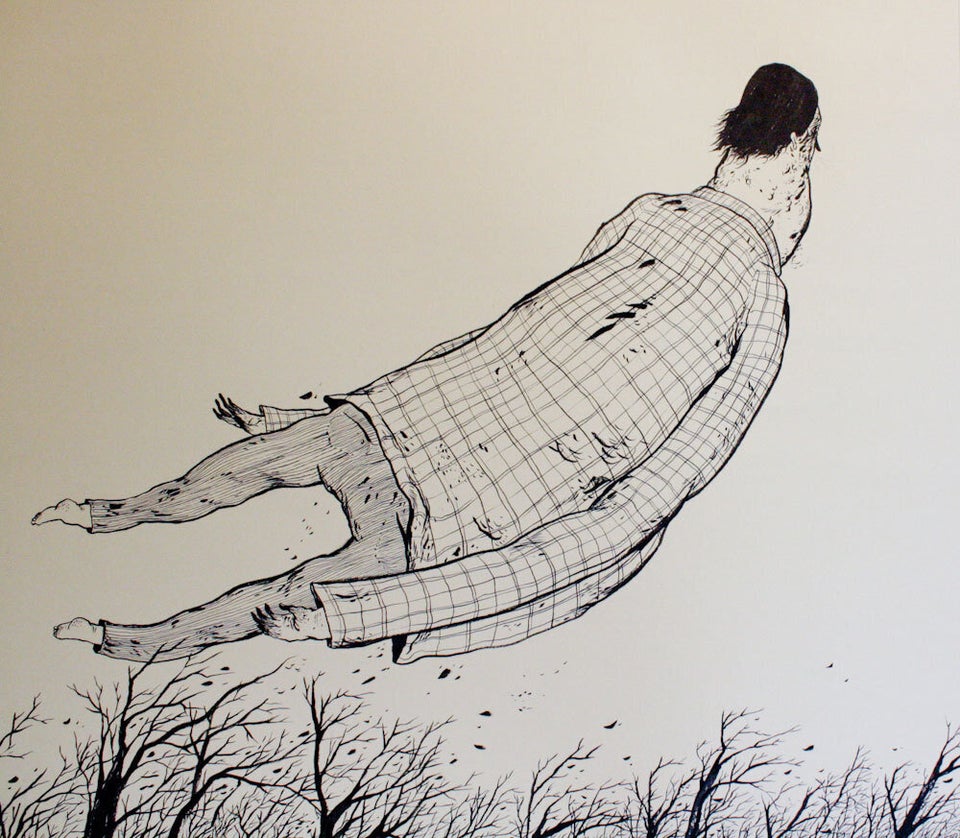 Keaton Henson Art Works
Hithermost will run 17 January to 2 February at Pertwee Anderson and Gold gallery Soho, London.