From its beginnings as a pinnacle of engineering triumph in the post-Industrial Revolution age, to sheltering the capital's huddled masses during Nazi bombing raids to marking a new age of terror the day after London was awarded the 2012 Olympics.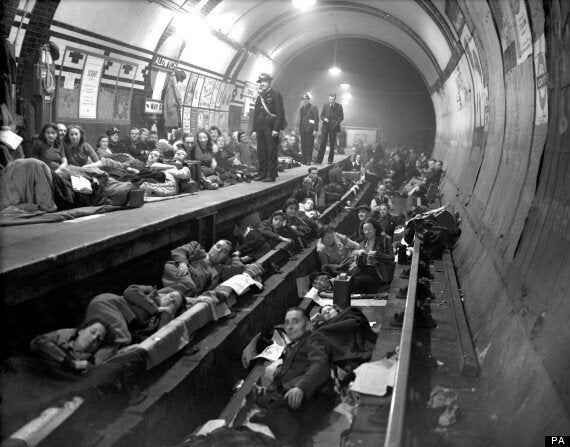 Londoners sleep on the tracks during The Blitz
The first line, the Metropolitan Railway, opened on to the public on 10 January 1863, and was carrying over 26,000 passengers a day within months of opening.
Today 11 lines carry over 1bn passnegers every year. Boris Johnson has described it as "the throbbing cardiovascular system of the greatest city on earth".
Love it or hate it, not even a commuter sardined in on the Central line face-to-face with a snotty nosed fellow traveller can deny its importance.
Perhaps the clearest sign it is a ubiquitous part of London-living is the oft-derided sight of a politician attempting to look "normal" on a carriage, flanked by a sea of photographers.
The Huffington Post UK has collected together some of the images that help to illustrate the remarkable 150-year history of this underground marvel.
Popular in the Community