The London Undergroundmap has evolved from a simple geographically accurate depiction of lines in 1908 to a repeatedly re-interpreted piece of iconic modernist art, recognisable throughout the world.
Even in its most basic form, the evolution of the Tube map is a fascinating glimpse through London's history, charting the expansion of the city over more than 100 years.
The first combined map, from 1908, is a hand drawn affair showing eight lines the vast majority of which are in central London, north of the river.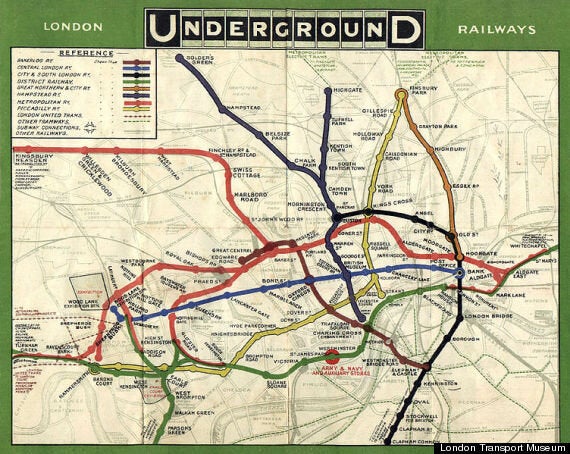 Fast forward to today and the current Tube map shows a sprawling network of undergrounds, overgrounds and even cable cars.
It may have lost the rough charm of the original but the modern London Underground map is possibly the most practical and most used piece of art in the world.
Take a journey with the Huffington Post UK...