Tiny feline "Little boy" was seen being bundled roughly into a handbag on CCTV at the store, leaving shop owner Carol Ivory devastated.
But after footage of the theft was circulated, the eight-week-old kitten has been handed back, unharmed.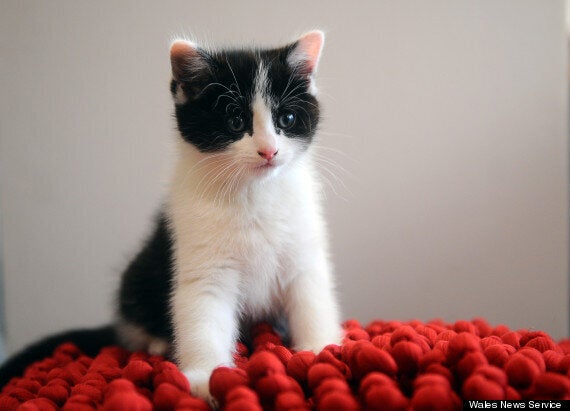 'Little Boy' is safe and unharmed
A Wales Police spokesman confirmed the kitten had been returned unharmed and a 41-year-old woman was being questioned over the alleged theft.
The hunt for Little Boy began after Ivory checked her store's CCTV when the kitten she was looking after went missing from his usual nap spot. She was horrified to see him fall prey to a shoplifter.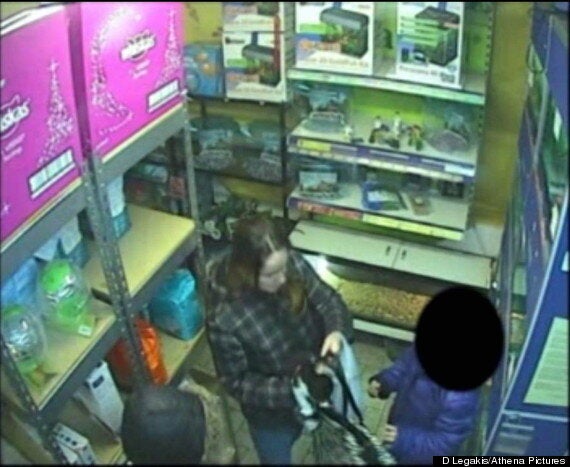 The in-store security cameras captured the moment when the kitten was simply picked up and stolen
The theft took place on Saturday from the private kitchen of the long established Albany Pets, in Roath, Cardiff, south Wales.
The footage begins with a group of people, two men, two women and three children, entering the shop and looking round.
One of the children picks up the kitten which is then taken by the woman who rapidly gestures to her friend to give her the handbag.
The kitten is then unceremoniously bundled inside as the woman crouches down and appears to zip it up.