The filmaker, who is known for his violent films such as 'Reservoir Dogs' and 'Pulp Fiction', told Guru-Murthy: "I'm shutting your butt down," when he was probed on a link between violence on screen and in real life. Christoph Waltz as Schultz and Jamie Foxx as Django
Tarantino's latest film 'Django Unchained', which received five nominations for both the Oscars and Baftas this week, once again centres heavily on violence as it tells the story of a bounty hunter (Christoph Waltz) who frees a slave (Jamie Foxx) and partners up with him to liberate his wife (Kerry Washington) from the hands of a fearsome plantation owner (Leonardo DiCaprio).
In the US, the film was released days after the Newtown school massacre, in which 20 children were killed in Connecticut.
Its world premiere was cancelled in the wake of the school shooting, which occurred just days earlier.
When asked about the link between enjoying film violence and enjoying real violence, Tarantino snapped: "Don't ask me a question like that, I'm not biting."
When asked why, he claimed: "Because I refuse your question. I'm not your slave and you're not my master.
"You can't make me dance to your tune. I'm not a monkey." Christoph Waltz, Jamie Foxx, Kerry Washington, Quentin Tarantino and Samuel L. Jackson arriving for the premiere of Django Unchained at the Empire Leicester Square, London.
He refused Guru-Murthy's attempt to engage in a debate and told him bluntly: "I'm here to sell my movie. This is a commercial for the movie, make no mistake.
"I don't want to talk about what you want to talk about. I don't want to talk about the implications of violence.
"The reason I don't want to talk about it is because I've said everything I have to say about it.
"If anyone cares what I have to say about it, they can Google me."
When Guru-Murthy tries to question him again, Tarantino said: "I'm shutting your butt down," and laughed.
Watch the interview in the video above.
It's not just the film that has caused controversy: slavery-era action figures tied to 'Django Unchained' are also raising questions about whether they're appropriate.
A line of figures of the film's main characters are on sale online, manufactured by toy maker NECA in partnership with the Weinstein Co.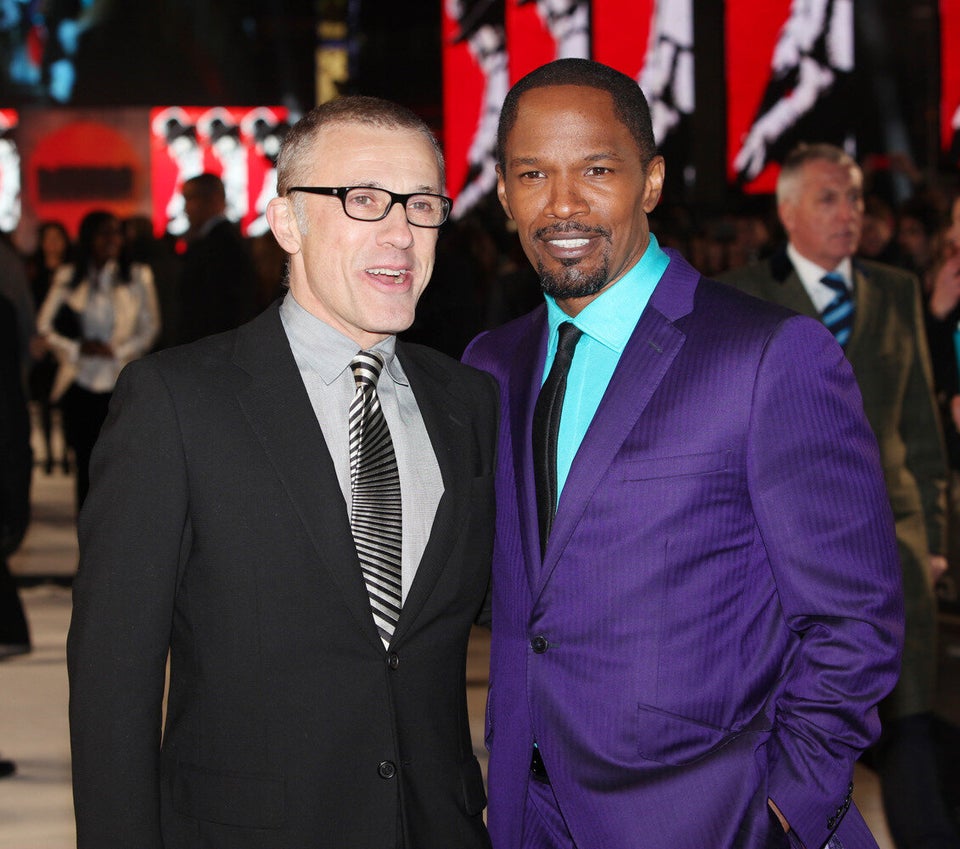 Django Unchained London premiere
Popular in the Community