Huge crowds congregated at the Eiffel Tower, many waving blue and pink flags depicting a mother, father and two children.
Protestors insisted that the march was not anti-gay but was to defend the rights of children to have both a father and mother, reports ABC.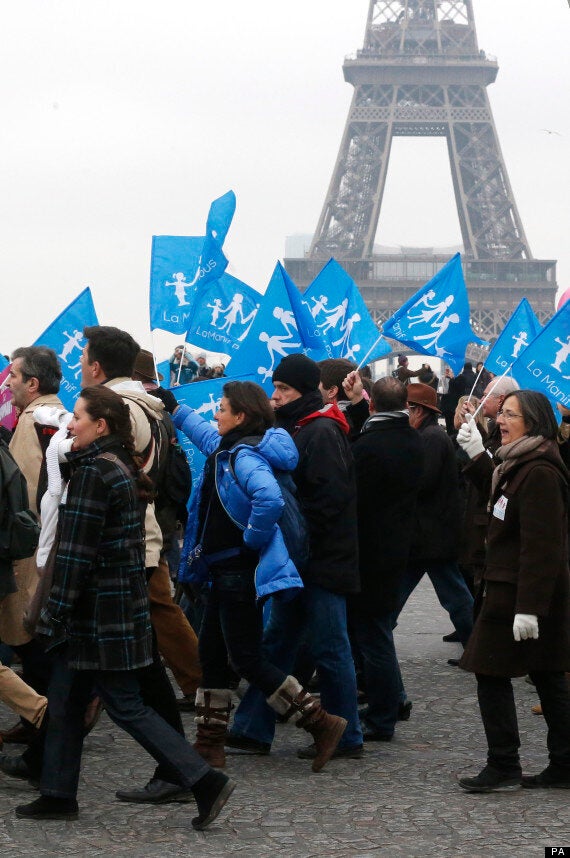 The march had the backing of the Catholic Church as well as a number of evangelical groups
Slogans that had been officially approved for the march included "marriagophile, not homophobe," "all born of a father and mother" and "paternity, maternity, equality", parodying the country's national motto.
Organisers said 800,000 had attended the march but police estimated the number was closer 340,000
Speaking to Europe 1 radio, former French minister, Laurent Wauquiez, said: "There are many people who are worried about this law.
"Do we have to destroy the family and the place of children in it? We must pay attention to the place of children."
The legislation is expected to be passed in June.
Patrice de Beer, former editor of Le Monde, said: "This demonstration - organised by the conservative parties and the churches - is strongly against this bill.
"They represent a very active but small minority within the French population, which in its majority is in favour of what is called here wedding for all - which is in fact wedding for gay couples.
"I don't think that President Hollande is going to change his line anyway."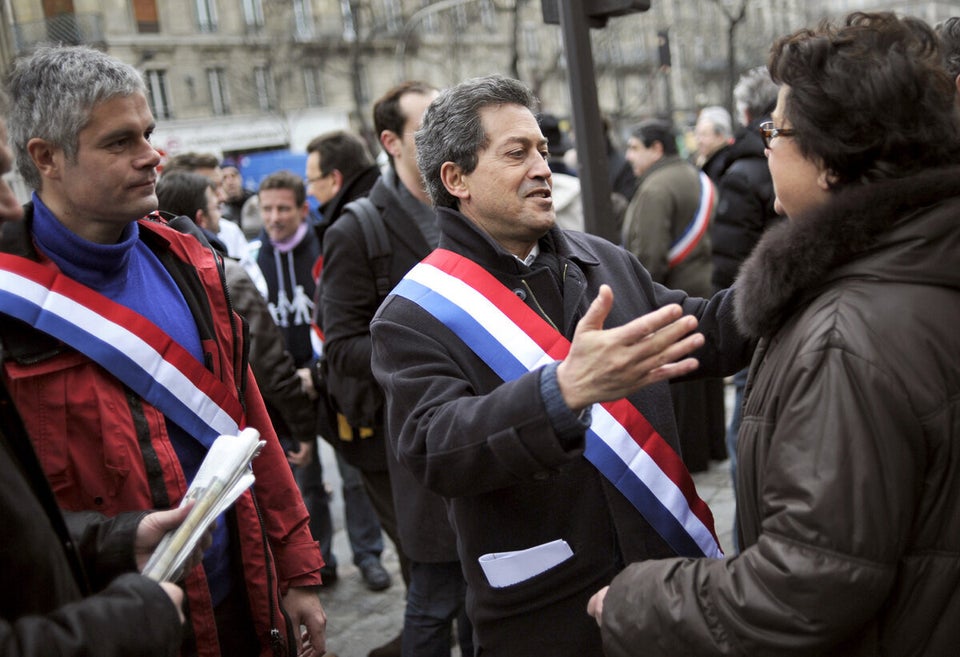 Same Sex Marriage March Paris