Mark Bridger is "probably responsible' for the death of April Jones, his barrister told a court on Monday, but denies her murder and abduction.
Brendan Kelly told Mold Crown Court that Mark Bridger's defence involves him "conceding that he probably killed the child".
The judge, Mr Justice Griffith-Williams said Kelly's statement could be reported by the press.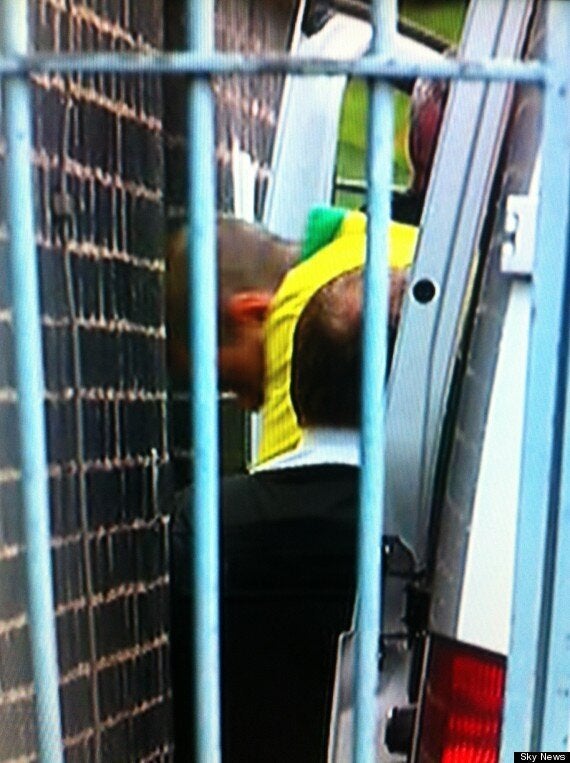 Mark Bridger arriving in court on Monday
"You have indicated that the defendant's case is that he was probably responsible for the death of April," Griffith-Williams said, but added no other evidence in the case could be reported.
Bridger, a former lifeguard, is also accused of attempting to pervert the course of justice, a charge which refers to the unlawful disposal and concealment of a body.
April's parents Coral and Paul Jones were at Mold Crown Court today as Bridger entered not guilty pleas. Bridger has pleaded not guilty on all counts
They were led into the court before Bridger, 46, was brought up.
Mrs Jones, wearing a black cardigan, pink T-shirt and black trousers, and Mr Jones, wearing a salmon pink shirt, sat to the side of the dock, just 10ft away from Bridger.
The defendant, with short cropped hair and goatee beard, was then brought in and confirmed his name to the court.
Both parents stared at Bridger as the charges were read to him.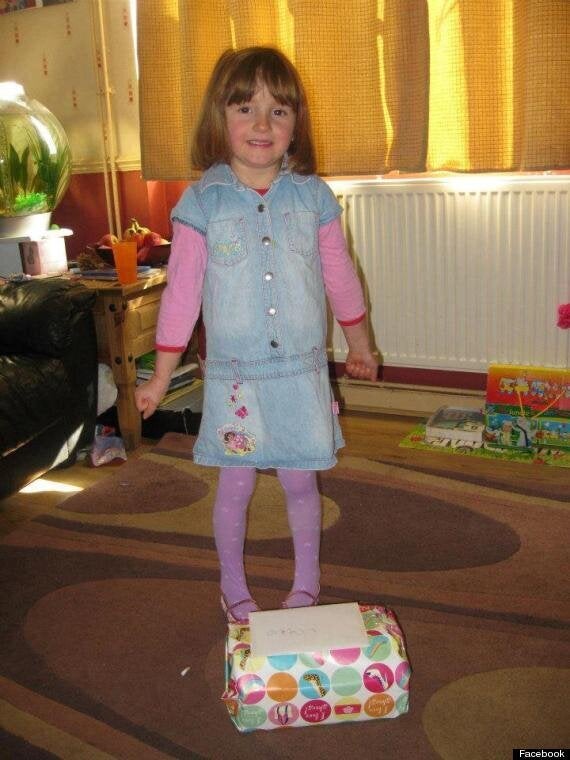 April has been missing since last year
Bridger stood, his arms behind his back, and looked forward as he entered not guilty pleas to abducting and murdering April and a further charge of perverting the course of public justice.
At one point Bridger, wearing a navy blue jumper with a pair of spectacles tucked into his collar, appeared to be making an effort to compose himself as he entered his pleas and looked up towards the ceiling as he entered his final not guilty plea.
At one point during the hearing, Mrs Jones wiped tears from her eyes with a tissue.
Mr Justice Griffith-Williams refused an application from the defence to move the trial out of the north Wales area.
Mr Kelly said the defendant was of the belief that his right to a fair trial "would be better served elsewhere".
But the judge said Mold Crown Court was an appropriate venue for the trial and that he was satisfied the jury system was "more than sufficient" to address any concerns about prejudice to the defendant.
The trial, which is estimated would take around four weeks, was listed to begin on February 25.
Mr Kelly also said this was an "unusually grave" offence and that the defence were "mindful of the family's position".
He added that the case had resulted in a "noticeable degree of ill feeling towards the defendant" which was one of the reasons why they had applied for the trial to be moved out of north Wales.
As the hearing was concluded, Mr Justice Griffith Williams ordered the dock officers surrounding Bridger: "Take him down."
Mrs Jones shook her head as the defendant was led back into custody.
On the day she went missing Mr and Mrs Jones had allowed April to play out late as a treat after she received a glowing school report at a parents' evening.
Her disappearance triggered a wave of community solidarity as a huge volunteer army stepped up to take part in her search.
Just before Christmas April's parents made an emotional plea over the missing five-year-old, who suffers from cerebral palsy.
In a brief heart-rending message issued on Facebook, they stated: "We just want you home for Christmas."
The message continued: "11 weeks now my baby April been missing... we just want you home for christmas.
"its so hard you not here running around asking how long before father christmas is coming + you trying to open your present + try and help us wrap presents for family + friends.. please come home."
The message coincided with the posting of a poignant new photograph of a smiling April standing in front of a Christmas tree.
Massive efforts to find her body somewhere in the rugged terrain around the town have continued unabated.
The trial is expected to begin on the 25th February.