A woman who died in a massive tower block fire was on a 999 call for nearly an hour before she lost consciousness, an inquest has heard.
Catherine Hickman, 31, called emergency services from her flat in Lakanal House, Camberwell, south east London when the blaze broke out on July 3, 2009.
On Monday a "super inquest" began into her death and those of five other victims - Dayana Francisquini, 26, and her children, six-year-old Thais, and Filipe, three; and Helen Udoaka, 34, and her three-week-old daughter Michelle. The Camberwell tower block
Counsel to the inquest James Maxwell-Scott went through a series of 999 calls made as the fire took hold.
He said: "It is clear that this call lasted nearly an hour and that the line was still open to fire brigade control when Ms Hickman lost consciousness."
She spoke to the operator a number of times, explaining that more and more smoke was getting in to her flat.
Mr Maxwell-Scott told the hearing at Lambeth Town Hall that at 4.23pm: "Catherine Hickman told the operator that black smoke was coming right up outside the window and that she could hear a noise.
"She said: 'What should I do, should I get out?' The operator told her to go into a room where there was less smoke."
The designer tried moving to balconies on both sides of her flat, but eventually the smoke got too much.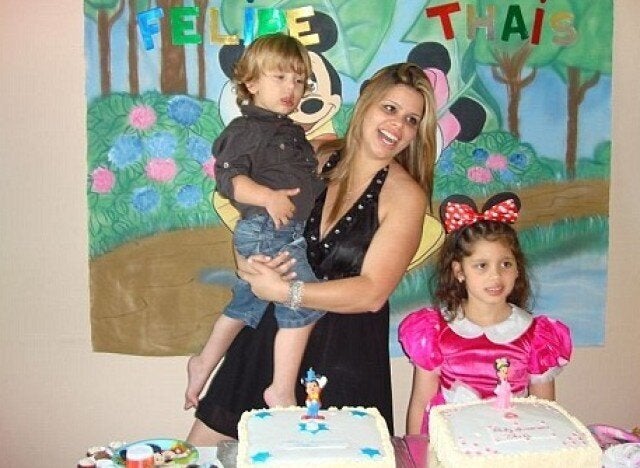 Dayana Francisquini, 26, died along with her step-daughter Thais, six, Felipe, three
Mr Maxwell-Scott said: "She asked whether she should go downstairs or out into the corridor and the operator said that she ought not to open the door because she did not know what was on the other side."
By 4.30pm, she told the operator: "it's orange, it's orange everywhere", that smoke was coming through the floorboards and she could not open any windows.
She was told to get down on the floor and hold something over her face. Minutes after that she said she could not breathe very well.
Mr Maxwell-Scott said she had told the operator: "'Oh my God, listen, I can see flames at the door'.
"The operator told her if she could not get to the window she should stay on the floor. Catherine Hickman said 'I'm getting really hot in here'."
The fire at the 14-storey block, made up of 98 maisonettes which each had two floors, began in a flat on the ninth floor in an item of electrical equipment, jurors were told.
It spread to other flats including number 79, where Ms Hickman lived, and flat 81, where the other five victims had gathered.
By 4.55pm, the operator told fire crews that Ms Hickman had stopped talking and they could no longer hear her breathing.
Helen Udoaka had also contacted emergency services to say her flat was filled with smoke.
"She said she and her baby were trapped and there was 'so much smoke'," Mr Maxwell-Scott said. "The operator advised her to use a towel or blanket to stop the smoke coming in. She replied 'everywhere is choked with smoke'."
Jurors were shown photographs and a short video detailing how the lethal fire spread.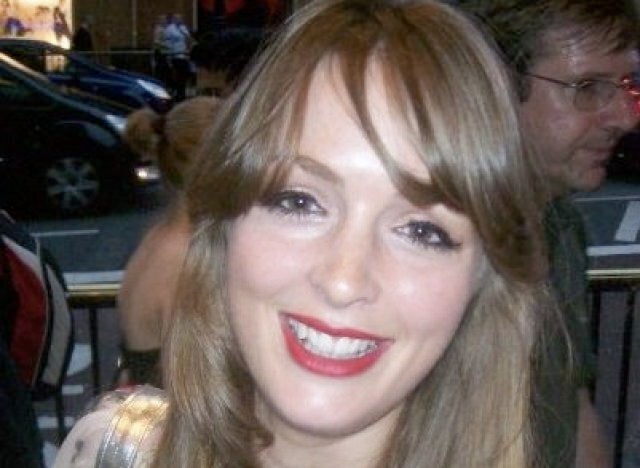 Catherine Hickman also died in the fire
The film clip showed thick smoke pouring from the top of the building, showing that the internal corridor was filled with smoke by that point, the jury heard.
The inquest was told that Rafael Cervi, Dayana Francisquini's husband, called 999 to tell the operator that his family was trapped and he was a few minutes away from the block of flats.
Jurors also heard that last May it was decided that there was no realistic prospect of any prosecution for manslaughter against Southwark council or any company in relation to the fire.
Shadow deputy prime minister Harriet Harman, who is MP for Camberwell and Peckham, attended the start of the inquest which was adjourned until Tuesday.
Popular in the Community