Cristiano Ronaldo has given the biggest hint yet he will not renew his contract with Real Madrid.
Ronaldo joined Madrid from Manchester United for £80m in 2009 and signed a six-year contract but is yet to ink an extension.
Earlier in the season the 27-year-old said he was "sad" at the club but refused to elaborate, and now he appears to be unwilling to commit his long-term future to the club.
"I want to see out my contract at Real Madrid," Ronaldo said. "I am very clear about that. After that, well, I do not know what will happen in the future."
The Portuguese's comments do not pose an immediate quandary for Madrid this coming summer but may do after next year's World Cup.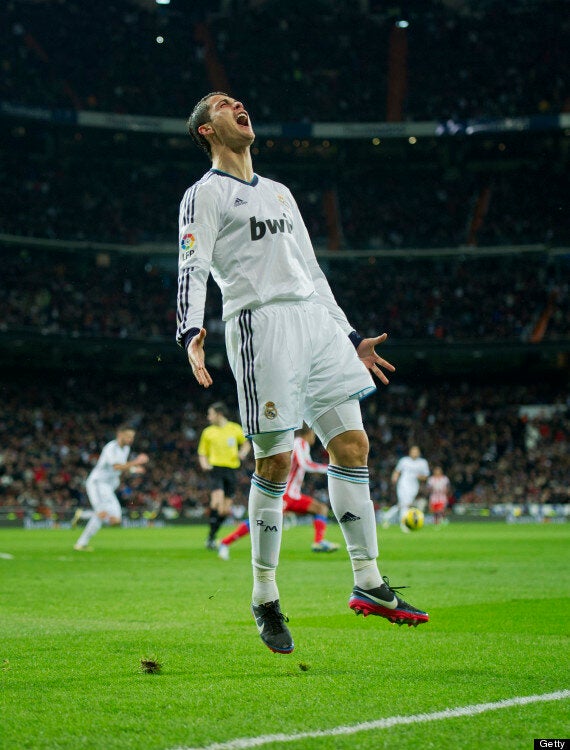 If Ronaldo is determined to "see out his contract" but does not continue his career at the Bernabéu Madrid will lose him on a free transfer in 2015.
Should the club wish to recoup some of the transfer fee they paid United they would effectively have to sell him next year unless they are content with allowing Ronaldo, who will be 29 after the World Cup, to play out the final year of his contract.
Paris-Saint Germain, flush with Dubai riches, would be obvious contenders to tempt Ronaldo to France as they bid to become the new emerging force in the Champions League.
And despite the nostalgia factor, a Ronaldo return to United is largely dependent on Sir Alex Ferguson's longevity. Several expect the Scot, hailed as something of a surrogate father to Ronaldo, to retire at the end of this season and the Glazer family's miserly ownership is another stumbling block.
Barcelona are a mammoth 18 points ahead of Real, who are destined to surrender their Primera Liga title back to the Catalans.
The club however remains focused on winning its 10th European Cup, with United the opponents in the last 16 next month.
José Mourinho was in attendance to see the Red Devils defeat Liverpool 2-1 at Old Trafford on Sunday and Ronaldo is bullish about facing his former team.
"No team is unbeatable, but when we are at our best we are a really good side," the Portuguese said. "Manchester United have started the English championship race very well and are a long way ahead of the rest but, still, if we play the way we are capable of, we can beat them. To do that we need to pull together and play as a team, like we have done in so many matches before."
Ronaldo added that the pressure on Madrid "is too great" and had affected their performances.