'Les Miserables' has led the way for British wins at the Golden Globes, picking up three top prizes.
The film adaptation of the hit musical, directed by Brit Tom Hooper, beat stiff competition to be crowned the Best Motion Picture Comedy or Musical, while the film's stars Anne Hathaway and Hugh Jackman emerged victorious in the acting categories. Director Tom Hooper, Anne Hathaway and Hugh Jackman
British actor Daniel Day-Lewis continued his awards season success with a Best Actor nod for his title role in Steven Spielberg's presidential drama 'Lincoln'.
In his acceptance speech, Day-Lewis joked: "Her majesty the Queen of England is about to parachute in to make a last minute bid for 'Skyfall'."
"I'm very proud to be one amongst you," he added. Daniel Day-Lewis with his gong
Winning in the world of TV was Damian Lewis for his role in political-thriller 'Homeland'.
"I want to dedicate this to my Mum, who is up there somewhere looking down and bursting with pride," Lewis said in his touching acceptance speech.
'Homeland', shown in the UK on Channel 4, was also named Best TV Series Drama. Damian Lewis kisses his award
Meanwhile, Dame Maggie Smith, who plays Dowager Countess Violet Crawley in 'Downton Abbey', won Best Supporting Actress in a TV Series, Miniseries or Made-For-TV Movie.
The British thesp beat Sofia Vergara ('Modern Family'), Archie Panjabi ('The Good Wife'), Sarah Paulson ('American Horror Story: Asylum'), and Hayden Panettiere ('Nashville').
Smith was not at the ceremony to collect her award but Michelle Dockery, who plays Lady Mary, was there flying the flag for 'Downton' in a beautiful gold and white dress. Michelle Dockery attended the Globes
Dockery was nominated for Best Actress in a TV Series Drama but lost out to Claire Danes. The ITV period drama also failed to earn the Best TV Drama Award after 'Homeland' picked up its second consecutive win in the category.
One of the biggest British success stories of the night was Adele, who made her long-awaited return to the red carpet spotlight after she picked up an award for Best Original Song for a Motion Picture.
The singer gushed "oh my God" repeatedly as she took to the stage with co-writer Paul Epworth to collect her award for their theme tune to the James Bond hit 'Skyfall'.
She then offered her gratitude to the group that presents the Globes, saying: "I'd like to thank the Hollywood Foreign Press. I never thought I'd say that." Adele makes her awards ceremony comeback
The Golden Globes, held at the Beverly Hilton in Los Angeles, were also a big night for Jessica Chastain ('Zero Dark Thirty'), Christoph Waltz ('Django Unchained'), and Jennifer Lawrence ('Silver Linings Playbook'), who all won acting awards in the drama categories. Ben Affleck picked up the Best Director for 'Argo', which also won the Best Motion Picture Drama honour.
Small screen movie 'Game Change', about the 2008 U.S. presidential election campaign, earned Julianne Moore and Ed Harris prizes for their work, in addition to the accolade for Best TV Series, Mini-series or Motion Picture Made for TV.
Brits Win Big At The Golden Globes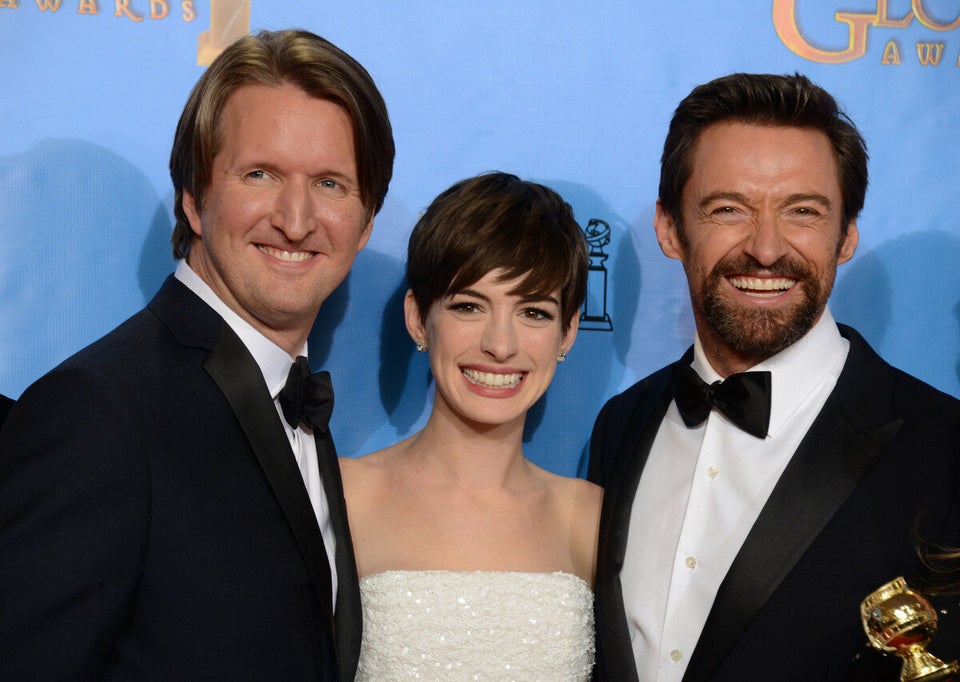 Brits At The Golden Globes
Winners At The Golden Globes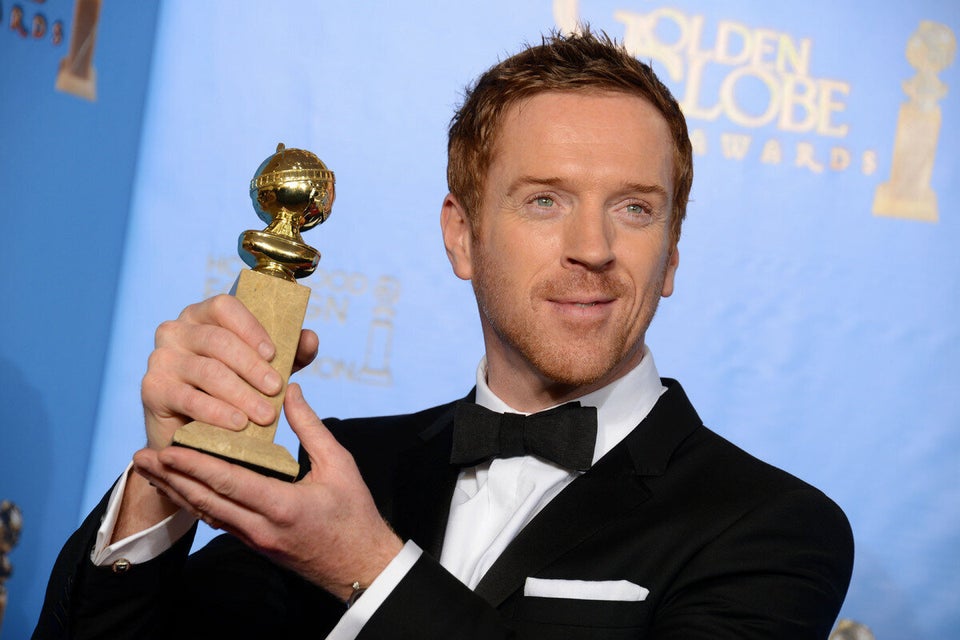 Winners At The Golden Globes