This time, the bosses have announced 4,000 people's jobs are at risk after the company has been forced to call in administrators Deloitte. Say goodbye to this fella
Personally, I haven't bought a CD in HMV for years. My last purchase from the store (just before Christmas) was a pair of headphones - I was about to go on a long train journey and had lost mine - and a Marilyn Monroe film collectors' edition, which I only bought because it was on sale for a mere £5.
It would be great if HMV reinvented itself as a music hub, a place where people go to meet and drink coffee while discussing their favourite records, in the same way as Waterstones provides a sanctuary where you can go and lose yourself for hours.
After all, the main thing lacking from online shopping and what still forces people out of their armchairs and onto the high street now and again is real interaction with other human beings.
However, these days HMV is more like a stale music library where you might occasionally come over all nostalgic and pick up an old Whitney Houston CD.
What are your memories of HMV? Will you miss the store and its gramophone-loving dog? Let us know below.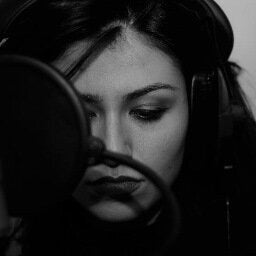 HMV Reactions