Beer adverts are, historically, often pretty sexist, pretty silly and, it has to be said, very funny.
And now, joining the legions of 'I bet he drinks Carling Black Label', 'If Heineken did...' and others, there's the 'Yeah right' campaign by New Zealand's Tui beer.
Tui beer - whose company slogan is 'Distracting the boys from the task at hand since 1889' - has actually been using this campaign for some time. But now, thanks to the likes of BuzzFeed, its garnered worldwide attention for its very funy, sometimes-bordering-on-the-offensive billboard adverts.
Click through the slideshow below to see them have a pop at Americans, mothers-in-law, Lance Armstrong and more. Oh, and if you've got an idea for a 'Yeah right' billboard, you can submit it right here on the Tui website. Just make sure, as the entry guidelines say, that it's "topical, beer related or just bloody funny":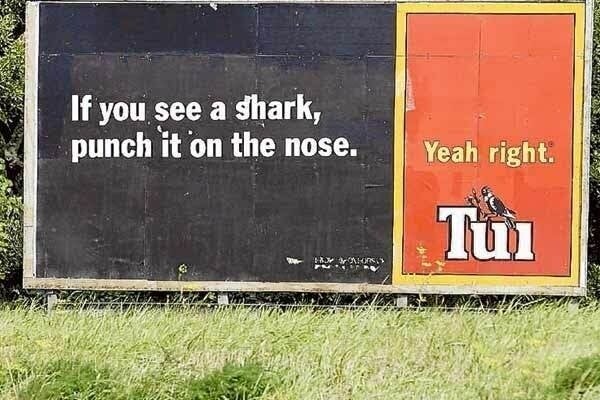 Tui 'Yeah Right' Ads