An Irishman caught up in the Algerian hostage crisis has been freed.
Stephen McFaul, 36, from west Belfast, made contact with his family at around 3pm, Ireland's Department of Foreign Affairs said.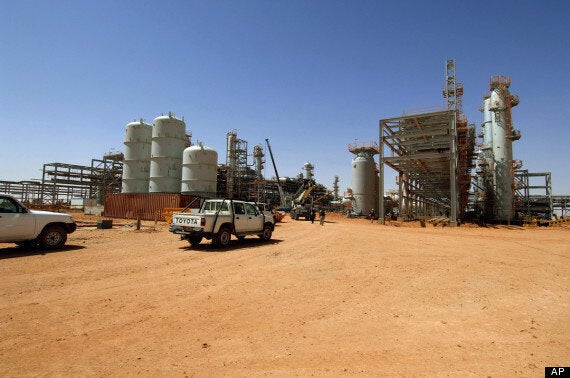 Ain Amenas gas field in Algeria
The married man said he was "safe and well" and was no longer a hostage.
Fears had been growing for the safety of Mr McFaul as conflicting and contradictory reports emerged about the ongoing terrorist incident at the In Amenas gas field complex in the east of the African country.
The Belfast man had managed to contact his relatives twice before while in captivity.
But after receiving no further contact since yesterday, his family made a plea for him to be released unharmed, earlier today.
In a statement, issued through local MP Paul Maskey, they said they were very concerned about his welfare.
But just two and a half hours later, he made contact with them to say he was free.
Earlier, Ireland's Foreign Affairs Minister Eamon Gilmore said he had been told by his Algerian counterpart Mourad Medelci that Mr McFaul was not among a number of foreign captives who escaped the gas field complex.
"To the best of his knowledge, the Irish citizen was not among those who managed to escape, so he is still being held in captivity," said Mr Gilmore.
He said he had urged the Algerians to treat the situation with great care, caution, subtlety and patience.
Mr Gilmore said he was extremely thankful and relieved to learn Mr McFaul is safe.
"I spoke with his family yesterday, and I know how relieved they will be that he is well after his ordeal," he said.
"This is the news that we all wanted to hear."
Mr Gilmore said his thoughts remain with the other oil-field workers still involved and with their families who are waiting for news.
"We continue to liaise with the Algerian authorities and with the authorities of the other countries affected by this incident," he added.
Related