Google has denied that its Street View car ran over a donkey in Botswana.
Images taken by one of its cars seemed to show a donkey lying motionless in the road near Kweneng, Botswana.
The images can be seen here
It was unclear what exactly had happened. From one direction it looks as though the donkey is hit by the car, and from another it looks like it wakes up from a nap and walks safely to the side. But after various high-profile users online shared the images claiming the worst had occurred, the images quickly spread.
They included a blog named Street View Fun and a parody Twitter account based on Sheldon Cooper, a character from the Big Bang Theory:
The news was then repeated as fact by various blogs and news sites around the web. But Google now says that the images are not what they appear to be.
"Our Street View teams take the safety of people and donkeys very seriously," said a spokesperson.
"A review of our imagery confirms that we did not cause any harm to the donkey."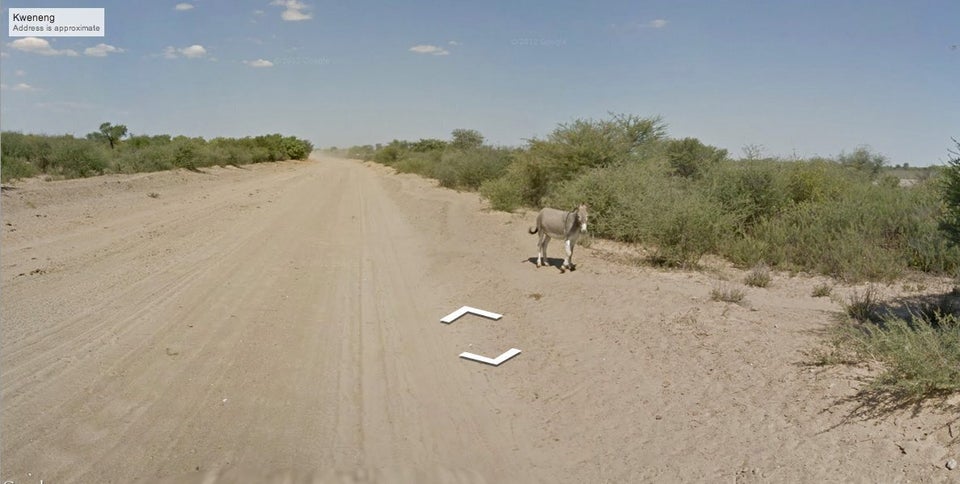 Google: We Didnt Run Over A Donkey In Botswana
Google later went into more depth to prove the animal was alive.
"Over the last 24-hours concerned members of the public and the media have been speculating on the fate of a donkey pictured in Street View in the Kweneng region of Botswana.

Because of the way our 360-degree imagery is put together, it looked to some that our car had been involved in an unseemly hit and run, leaving the humble beast stranded in the road.

As our imagery below shows, the donkey was lying in the path - perhaps enjoying a dust bath - before moving safely aside as our car drove past."