As tributes to lost loved ones go, it's unconventional.
But when Jeremy Mayer – an artist who specialises in taking apart old typewriters and turning them in sculptures – was approached by a fan of his work who wanted to commemorate his late father, he couldn't refuse.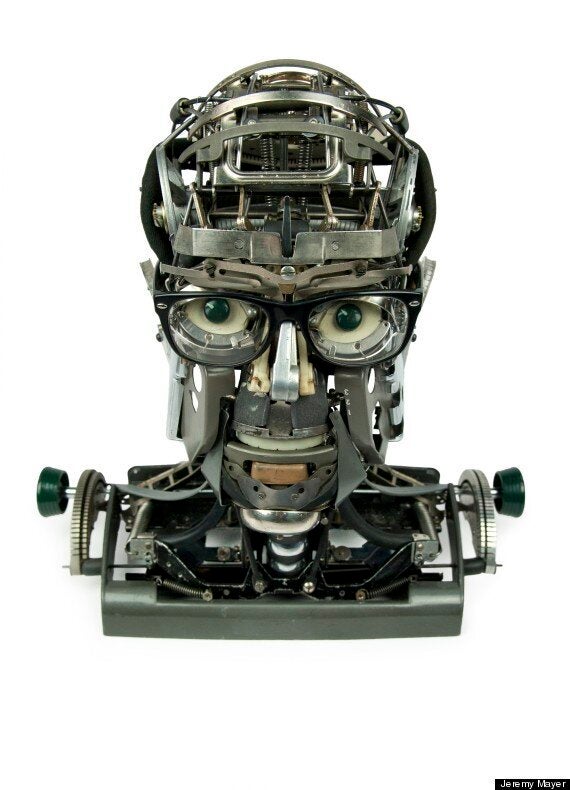 Mayer's sculpture of Maryn Pelzner
"I worked from photos Mark lent me of Marvyn attending baseball games, having dinner with friends and family, and holding his young grandson. It took me a little over a year of thumbing through the photos, playing with the parts, then assembling, to finish."
"Mark and his son came by the my studio to assist in taking the typewriters apart using screwdrivers, pliers, and wrenches. There are some parts in the sculpture that came from other typewriters in my stash, but most of the parts are from Marvyn's typewriters.
"The eyes, for example, are made from his Smith Corona desktop, the shoulders from his 1940's Underwood portable, and much of the head was from his desktop Underwood No. 5."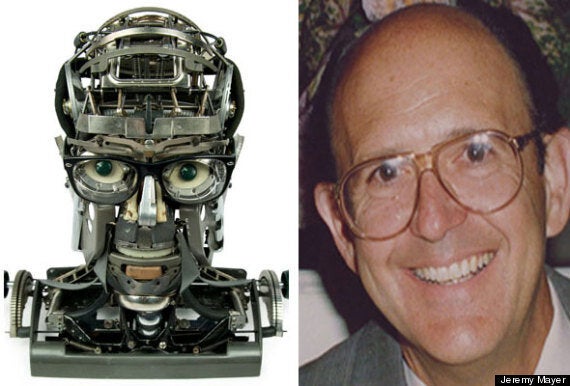 The late Marvyn Pelzner and his sculpture
Mayer's unique sculptures are made only using typewriter parts – he doesn't solder, glue, weld or wire anything together. Instead, he disassembles the typewriter to its smallest components and uses the existing screws, nuts and pins to make his creations.
"I'm very grateful to the Pelzner family for entrusting me to do such a touching memorial for Marvyn," Mayer adds.
"It's been a great pleasure."
Check out some of Jeremy Mayer's other creations: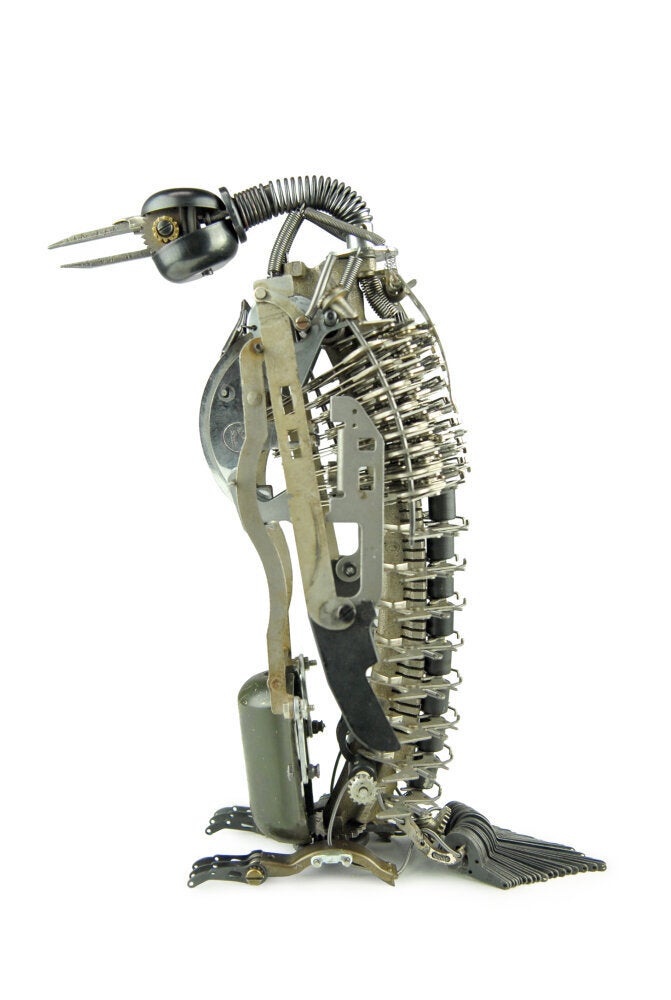 Typewriter Sculptures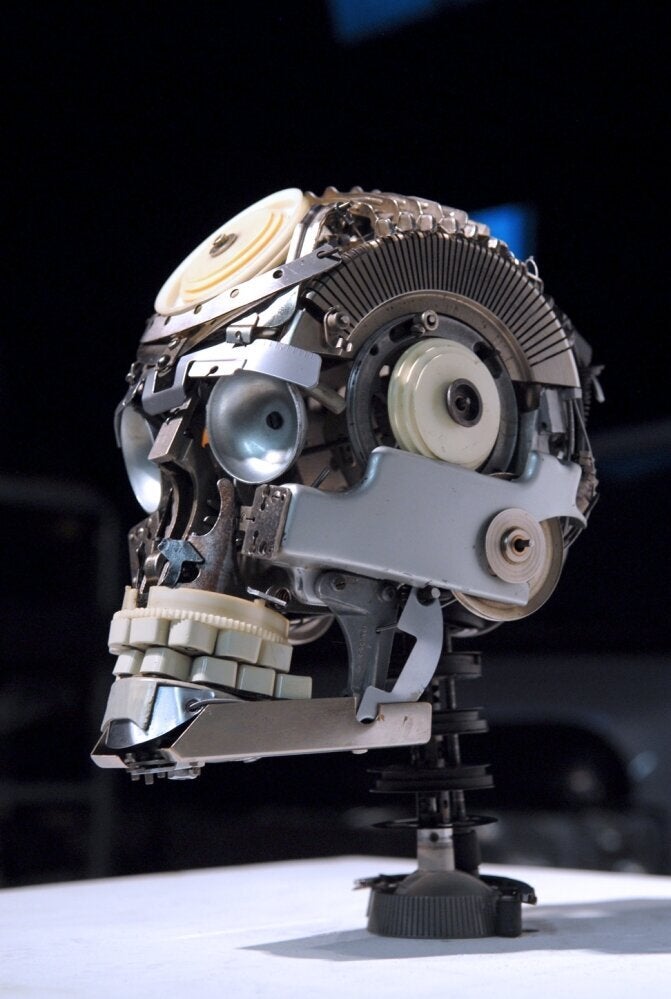 Typewriter Skull
Related