'The Wire' star Robert F. Chew has died at the age of 52.
The heavyweight actor died in his sleep at his home in Baltimore, Maryland on Thursday.
His cause of death has been identified as cardiovascular disease.
Chew was largely unknown before landing the role as drug kingpin Proposition Joe on hit TV drama 'The Wire' in 2002. He starred in all five seasons of the Baltimore-based show.
His other TV credits include series 'The Corner' and 'Homicide: Life on the Street', as well as HBO film 'Something the Lord Made'.
His 'The Wire' co-star Jamie Hector took to Twitter.com on Friday to remember his friend, writing, "I didn't want to believe this #RIP Robert F Chew, Prop Joe will always be remembered."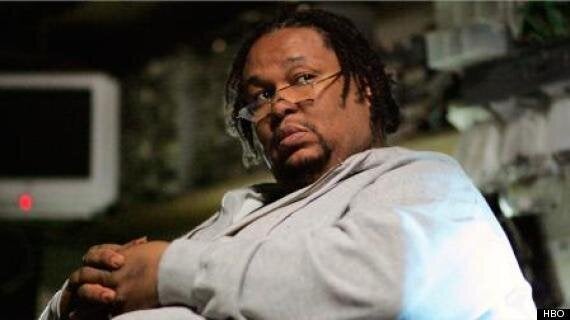 Proposition Joe was a fixture of The Wire through five series
David Simon, who created 'The Wire', has also issued a statement which reads: "Robert was not only an exceptional actor, he was an essential part of the film and theater community in Baltimore.
"He could have gone to New York or Los Angeles and commanded a lot more work, but he loved the city as his home and chose to remain here working. He understood so much about his craft that it was no surprise at all that we would go to him to coach our young actors in season four. He was the conduit through which they internalized their remarkable performances."
He added, "Robert's depiction of Proposition Joe was so fixed and complete - from the very earliest scenes - that the writers took for granted that anything we sent him would be finely executed...
"And apart from that, he was a fine and generous man."