Blackburn fans gave their clucking Venky's owners a frosty reception as they threw snowballs at them on Saturday.
Jitendra Desai – husband of owner Anuradha – was hit in the face prior to Rovers' first match under their third full-time manager of the season, Michael Appleton.
The Venky's disembarked from their limos and were greeted to a chorus of boos and chants outside Ewood Park prior to the 2-1 defeat by Charlton.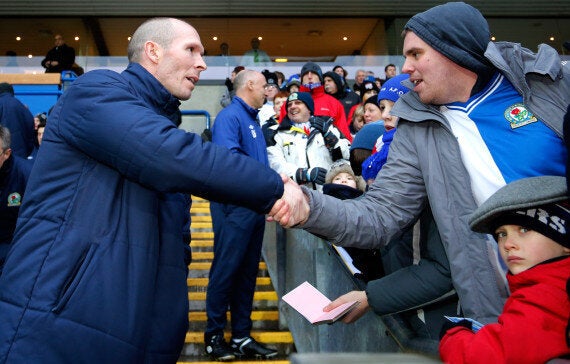 Appleton received a warmer welcome
Bought by the chicken meat processing company in late 2010, the Indian-based group's unpopularity intensified last year when the club was relegated after 11 years in the Premier League.
The season before that, West Ham United manager Sam Allardyce was sacked less than a month after the group completed their takeover.
Popular in the Community