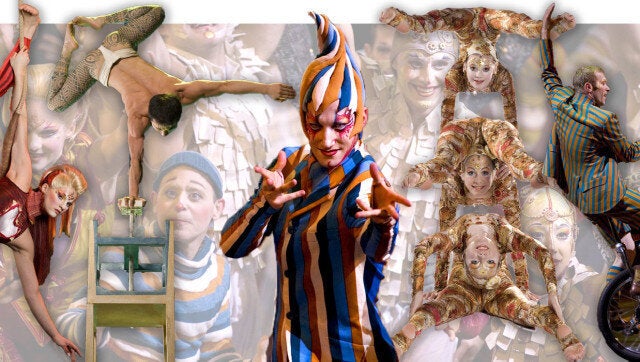 Roll up! Roll up! The circus is in town: contortionists with no bones, a uni-cyclist who can spin a woman around his neck and a man in is pants balancing one-handed on a tower of wooden chairs. All in a day's work for Cirque Du Soleil's latest production at the Royal Albert Hall: Kooza.
Originating from the Sanskrit word for 'treasure box', Kooza delivers a visual kaleidoscope of circus entertainment.
A humble young clown, named Innocent, receives a mysterious package, containing Trickster – the alter ego of Innocent. Bursting on to stage, Trickster whisks the fledgling clown to a mystical kingdom.
In a bid to recreate the golden age of 'The Big Top' shows of the 19th Century, Kooza delivers retro circus glamour, with the dazzling slick that Cirque Du Soleil are famed for.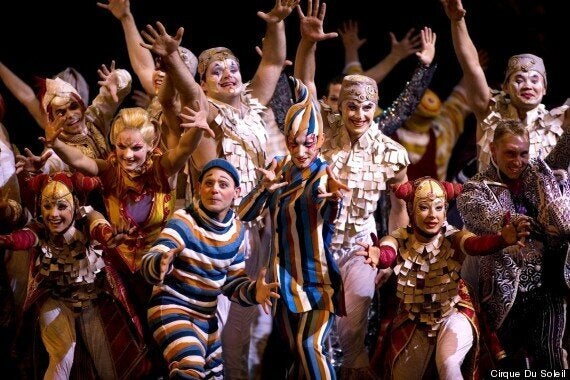 Those with an overwhelming fear of clowns, known as Coulrophobia, may feel queasy during the opening of Kooza as unpredictable characters with painted faces mingle among the patrons. Tugging at clothes, grabbing glasses, sitting on laps - no one sitting in the stalls are safe from the clowns' gregarious behaviour.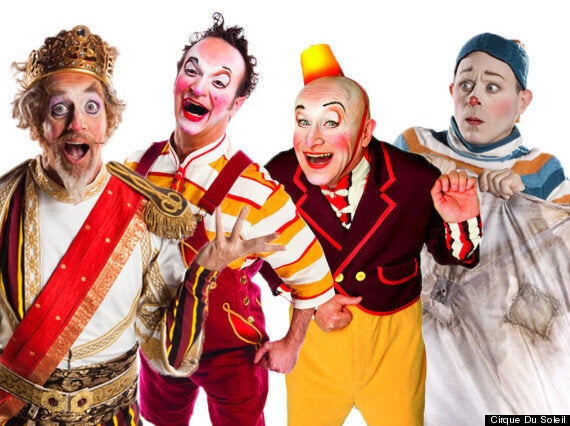 Kooza's clowns: The King, Clowns and Innocent
The vast space of the Royal Albert Hall suits the sight of performers being catapulted through the air. Most jaw dropping of all is the Wheel of Death - two large wheels covering the full width of the stage spin around a pivot, as two men dressed as devils manipulate gravity to perform seemingly impossible moves. Like demonic hamsters running inside their wheels, the sight of the acrobats leaping into and out of the giant apparatus gives a rush of adrenaline.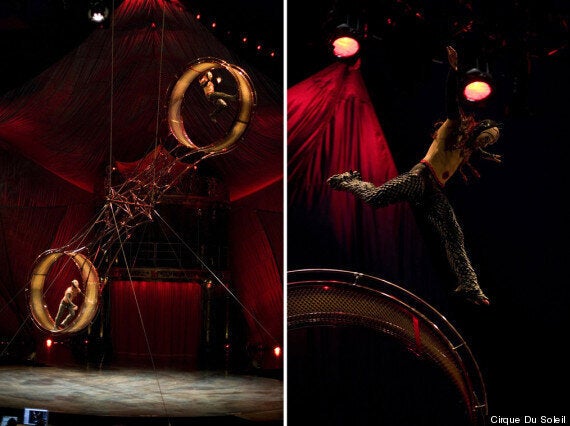 Moving to the more traditional tightrope, acrobats not just walk but cycle along the wire some 40-feet above the stage, all whilst balancing a man on a chair - a perfect view for those sitting in the gods in the lofty upper realms of the famous venue.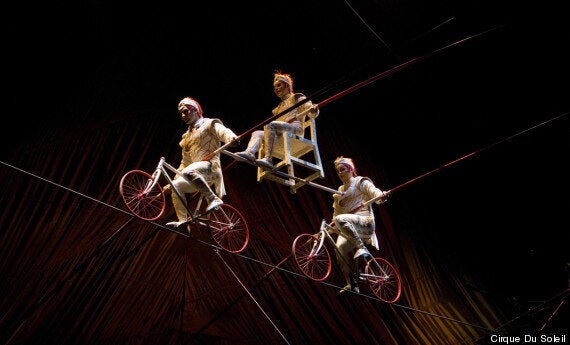 The loose and simple narrative is incidental - punchy, impressive short scenes make up the show's substance, featuring traditional stunts going above and beyond the expectations of a quintessential circus.
Creator, director and former clown David Shiner, describes the vision of Kooza as "not devoted to clowning, but to the 'spirit' of the clown ... his hope, innocence, fear, solitude, joy, and above all, his love."
Cirque Du Soleil produce some of the highest grossing stage productions in the world by featuring the best talent available. However, the emphasis placed on Kooza's convoluted creative vision distracts from their tried-and-tested success of straightforward jaw-dropping acrobatics.
Kooza is not for those who come out in a clown-induced cold sweat, but fans of Cirque Du Soleil wont be disappointed.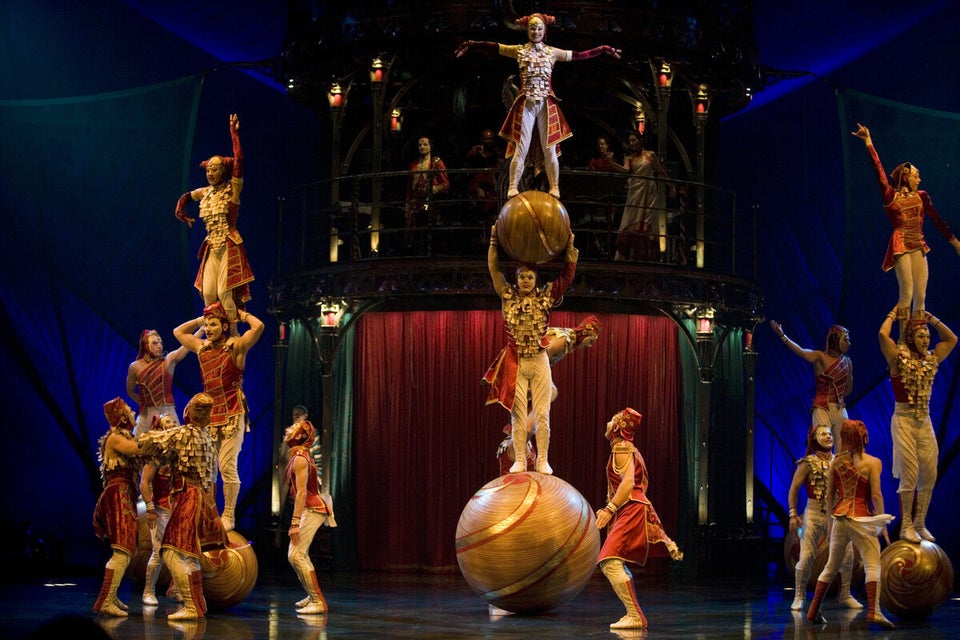 Cirque Du Soleil's Kooza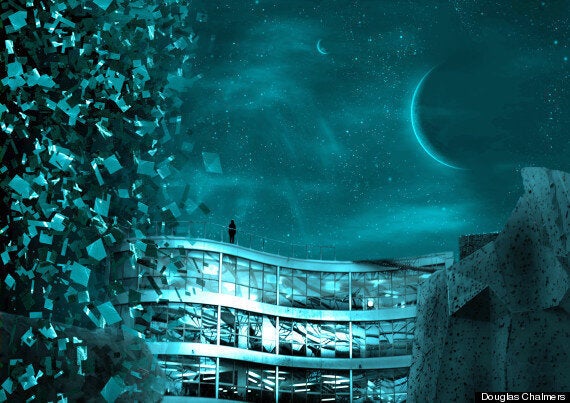 HuffPost UK Theatre Reviews