Simon Cowell has ruled out a return to the UK's version of his talent show 'X Factor' - leading to questions of what exactly he has in mind for the next season, if the ratings of yesteryear are to be restored.
Speaking at the launch for 'Britain's Got Talent' at the weekend, the reality TV mogul confirmed that he wouldn't be returning to the judge's seat, because of his commitments to the US show, which he launched last year, and has already seen a personnel overhaul, including the much-hyped recruitment and departure of Britney Spears, all in one season.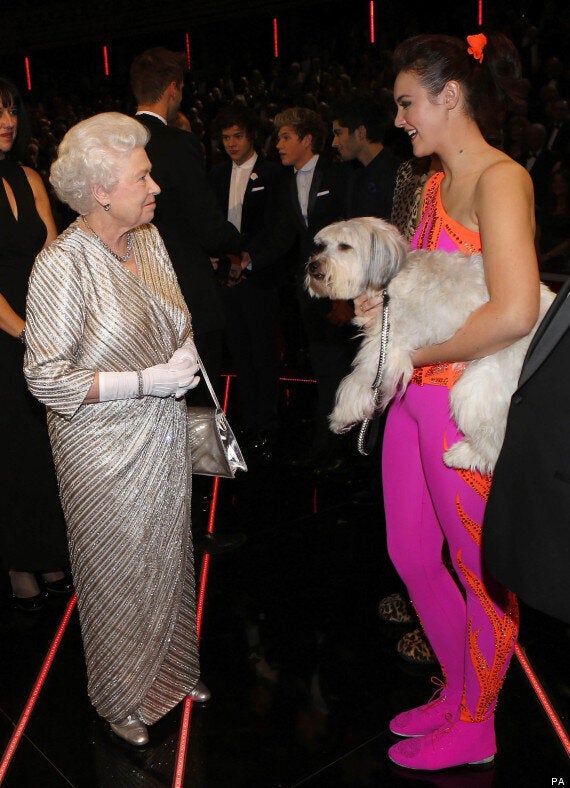 It's been a cracker of a year for Ashleigh and Pudsey, since winning last year's 'Britain's Got Talent' show
He explained: "It's all to do with timing. It would be impossible to do the English show and the American show together. You'd just be knackered and it wouldn't work."
WATCH HIM IN ACTION ABOVE - SUNGLASSES, JANUARY, ETC...
He also mused on what might be needed to win this year's version of 'Britain's Got Talent', which last year saw Ashleigh and dancing pooch Pudsey triumph over the more customary talents of singers Jonathan Antoine and Charlotte Jaconelli...
"A dancing cat. No one's ever done it. It's obvious. Yeah, a dancing pussy."
It's clear that the years of running these shows on both sides of the Atlantic have done nothing to stem Cowell's hunger for ratings victories. He mused they still mean "everything" to him...
"And also people liking the show as well, but the two kind of go together. You don't want the figures to go down. You want them to go up. And it's going to be very competitive but I'm used to that."
All of which makes you wonder how he's going to deal with the next series of 'X Factor' in the UK. In his absence, Gary Barlow has been head judge for two series, but there have been constant murmurs that Cowell is unhappy with the lack of energy around the show, and 'Strictly Come Dancing's trouncing in the weekly ratings.
Nicole Scherzinger was an impressive addition to the last series, but she's been talking again about her music... always a bad sign. And with Tulisa's unimpressive album sales further diminishing her credibility as a judge... well, it could be just Louis sitting there on his own when the next series debuts.
No wonder Simon Cowell happier talking about the prospects of 'BGT' and looking to the animal kingdom for inspiration. Who could resist a dancing tabby cat?
Popular in the Community