Beyoncé has been a very vocal champion of President Obama and on Monday she was repaid for her support with the ultimate honour of performing at his second inauguration.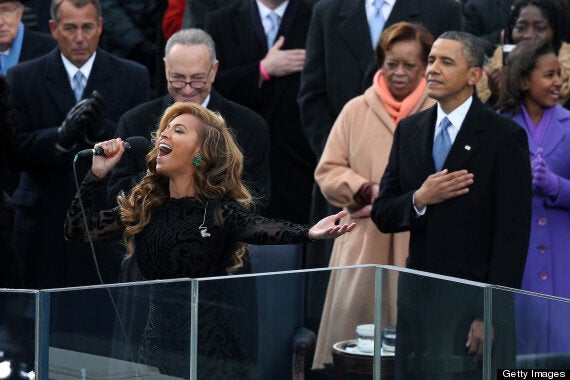 Bey stepped up to the podium at the swearing-in ceremony in Washington and gave a passionate rendition of the American national anthem, 'The Star-Spangled Banner' as the President watched on.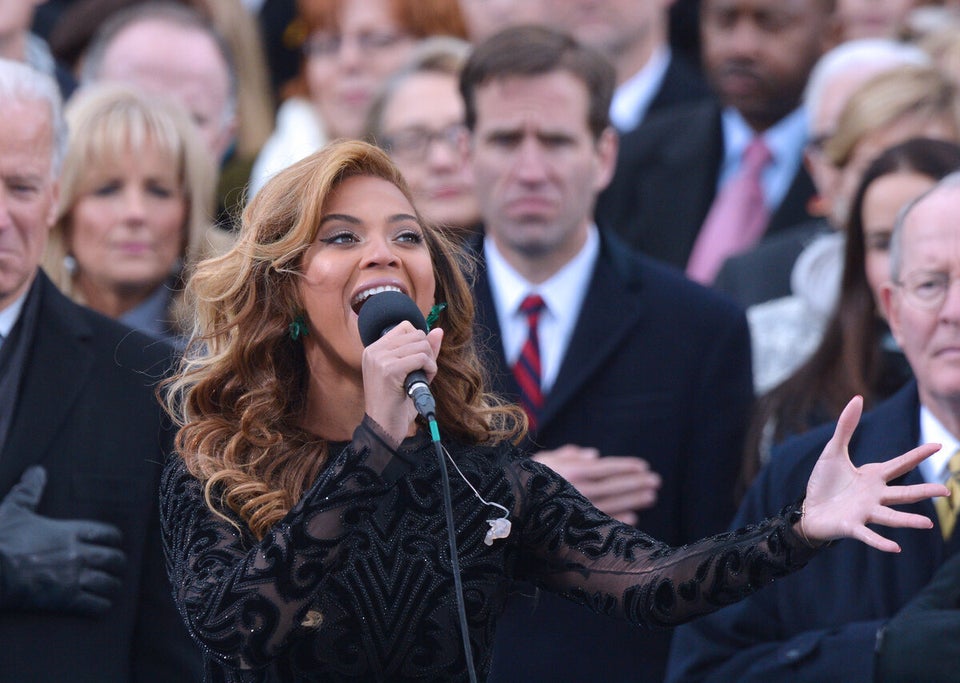 Beyonce Sings For Obama
The Destiny's Child singer stole the show in a floor-sweeping gown with velvet embellishments, topped off with Lorraine Schwartz 80 carat emerald earrings and a 50 carat emerald ring.
Her husband Jay-Z was also there to show his support, dressed smartly in a grey suit.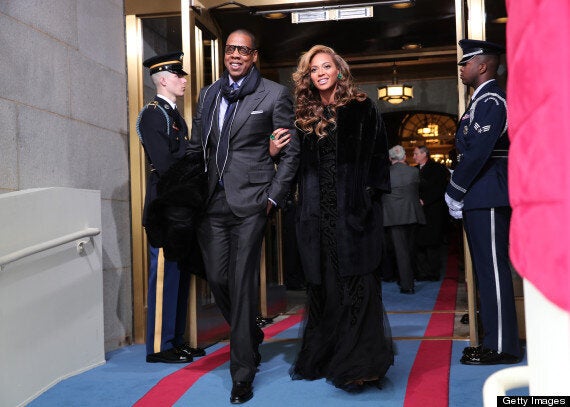 Jay-Z supported his wife at the ceremony
Kelly Clarkson also received a billing at the ceremony, performing 'My Country 'Tis Of Thee'.
Earlier in the day, she tweeted a snap of herself and Beyoncé getting ready for their performances.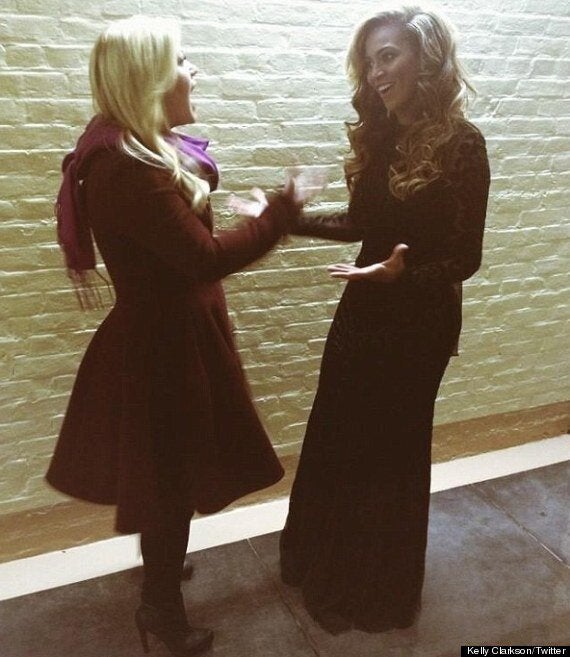 Kelly Clarkson and Beyonce performed at the ceremony
"Me and B just hangin' out ....don't worry about it. Seriously, God did good. She is so beautiful!" she tweeted.
The pair were joined by fellow stars Katy Perry, John Mayer and Eva Longoria, who attended the ceremony to watch the proceedings.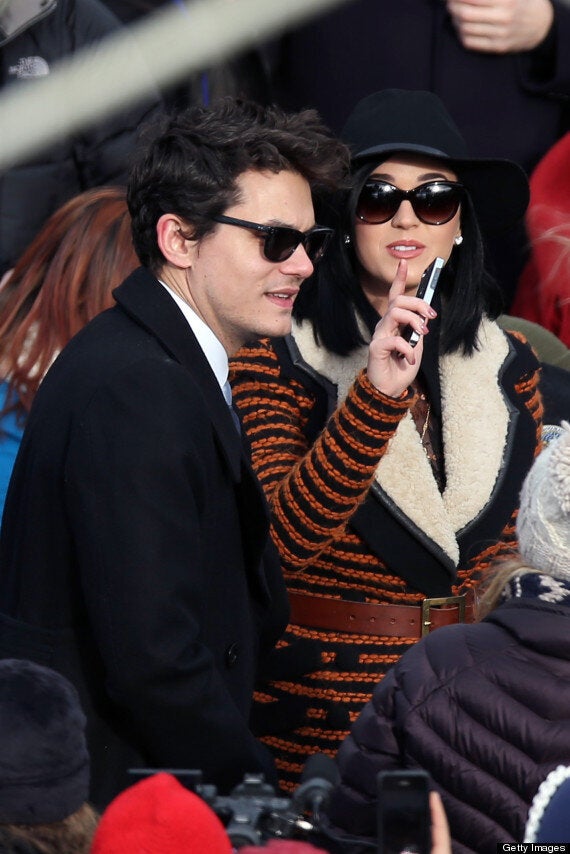 Katy Perry and John Mayer watched from the crowd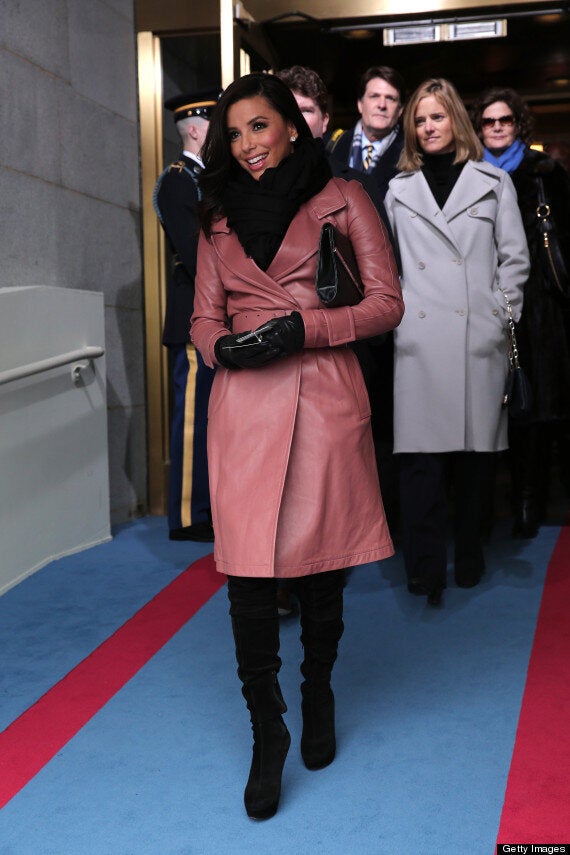 Eva Longoria also showed her support for Obama
Alicia Keys later joined the President and his wife Michelle at the Inauguration Ball, where she took to the stage to perform.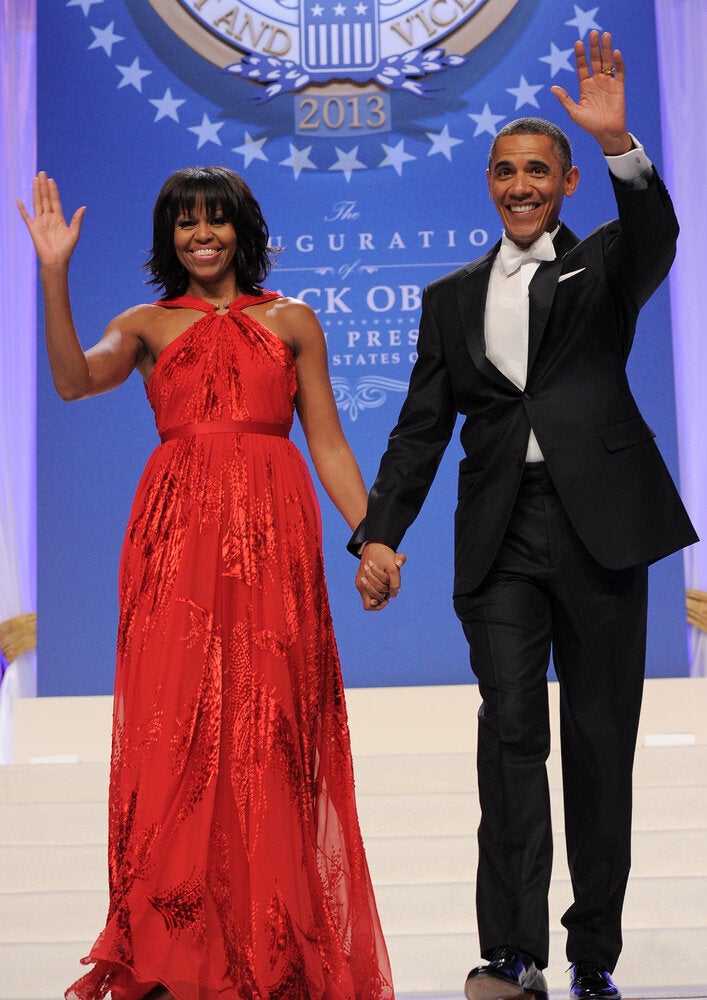 Inaugural Ball