'Britain's Got Talent' is nowhere near our screens yet, and already there's been a bit of a hoo-ha about exactly how much show producer and judge Simon Cowell already knew about one of the on-stage acts vying for a place in the televised finals.
One young man took to the stage and impressed everyone with his distinctive vocals. And then Cowell asked him a few questions, saying: "Do you have any... " before promptly changing his direction of enquiry... "tell me something interesting about you."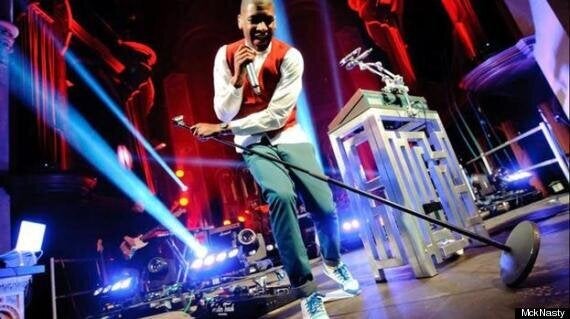 MckNasty has got an established fanbase after appearances at Glastonbury and on stage with Lady Gaga and others
Which would all be fine, except it transpires that the lad Joshua McKenzie just happens to be the older brother of Labrinth, who just happens to be signed to Simon Cowell's music label Syco.
McKenzie, whose stage name is MckNasty, has played at Glastonbury and toured with artists including Tinie Tempah and Lady Gaga, is up for the competition with his celebrated sibling, telling The Sun: "I'm always at the back and I want to be at the front. My brother is Labrinth... I like the fact that I have to chase him."
'BGT' bosses have denied there's any nepotism going on, with their spokesperson affirming: "To claim that he has been given any advantage is ridiculous and totally untrue. He wowed the audience and went through on his own merits."
Popular in the Community