At first glance, this Chinese woman -- with her drooping eyelids, wrinkles and puffy complexion -- could easily be mistaken for a grandmother in her eighties. So imagine HuffPost UK Lifestyle's surprise when we learned that she is just 28 years old. Yes, 28.
Hu Junhua's face started to age dramatically seven years ago, not long after she gave birth to her son.
However, the reasons for the dramatic change in her face shape are not clear.
Despite having been examined by numerous doctors, Hu Junhua's ageing condition is yet to be diagnosed.
Fortunately for the young woman, a plastic surgeon recently stepped forward to offer her free treatment to restore her youthful looks.
According to Rex Features, before her surgery, Hu Junhua told reporters she would be very happy if the procedure could make her look like a person in her 30s or 40s.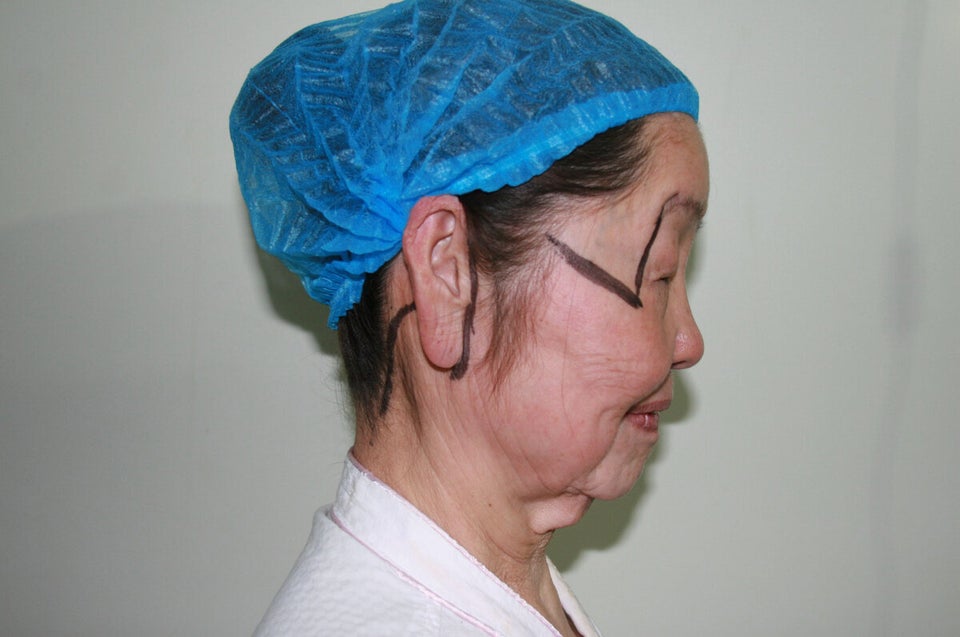 28-Year-Old Woman Looks Like She's 80
Hu Junhua says that her changed appearance has damaged her confidence and negatively affected family relationships.
"I dare not walk the streets and look into others' eyes," she said. "After I acquired the disease, I dare not look at myself in the mirror, and I can't pick up my child from the school. Even my husband keeps his distance from me."