Fabrice Muamba and wife Shauna have revealed they are expecting their second child, less than a year after the former footballer almost died on the pitch.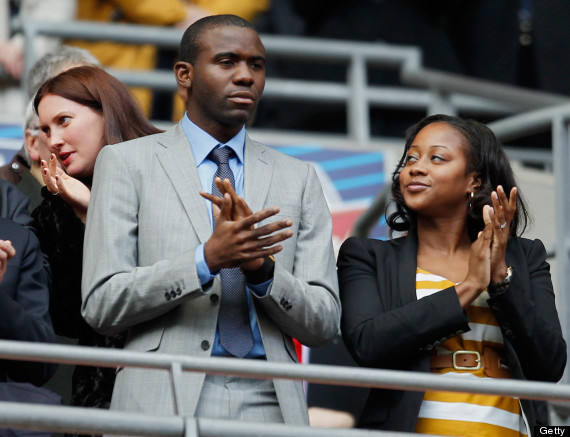 Fabrice and Shauna Muamba who are expecting their second child in the summer
The couple, who married in October, already have a four-year-old son, Joshua, and are due to become parents again in June.
Muamba, a former England Under-21 international, was playing for Bolton in an FA Cup quarter-final against Tottenham in March when he suffered a cardiac arrest and collapsed.
Thanks for all the lovely well wishes @fmuamba and I are so happy. We've been so blessed and can't wait to meet our new baby 😘

— Shauna Muamba (@ShaunaMuamba) January 23, 2013
The midfielder's heart stopped beating for 78 minutes but because of the prompt treatment he received on the pitch he defied the odds to survive and make an incredible recovery.
Muamba had hoped to resume his football career but was advised against it by doctors and retired from the sport in August.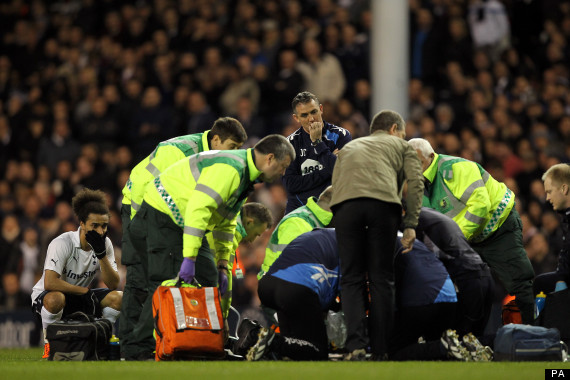 Former Bolton player Fabrice Muamba is treated on the pitch after collapsing during the match
In October he launched the Hearts & Goals campaign, which is aiming to increase the number of defibrillators available in public places and provide CPR training to try to reduce the 100,000 people who die of sudden cardiac arrest every year in the UK.
Muamba has also published a best-selling autobiography, I'm Still Standing, and is part of ITV's coverage of the African Nations Cup.