Stamp collecting is a hobby that has always been unfairly associated with 'anorak' types.
On some occasions it can also be associated with the uber rich - as this rare octagon shaped specimen has just sold for an eye-watering £69,600.
The 1854 Inverted Head Hour Annas of India is one of the rarest stamps in the world, and for good reason.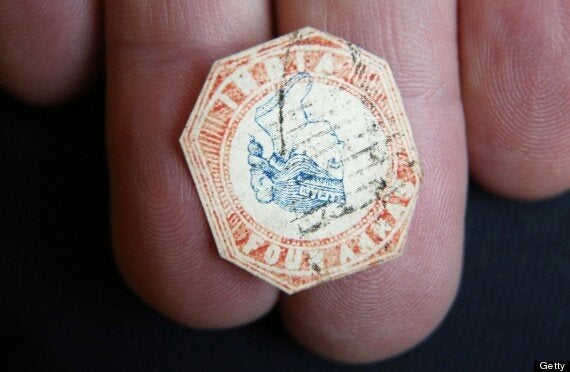 The rare (and very valuable) 1854 Inverted Head Hour Annas of India
Lithographed in Calcutta at the offices of the Surveyor-General, during its first print run a major error occurred: the head was printed upside down.
It was also one of the world's first multicolored stamps - though the also extremely rare Basel Dove preceded it by nine years.
Like many rare stamps, the Inverted Head Hour Annas has been the subject of many forgeries over the years, but this one - displayed until now at the auctioneers Spink of London - is the real deal.
Or one very happy (and wealthy) collector will be hoping so, anyway.
Related