BBC bosses have come under fire for censoring racist language in a re-run of classic 1970s British sitcom 'Fawlty Towers'.
The vintage comedy, starring John Cleese as manic hotelier Basil Fawlty, was broadcast by the UK network earlier this month, but many fans were outraged when they realised one episode had been edited.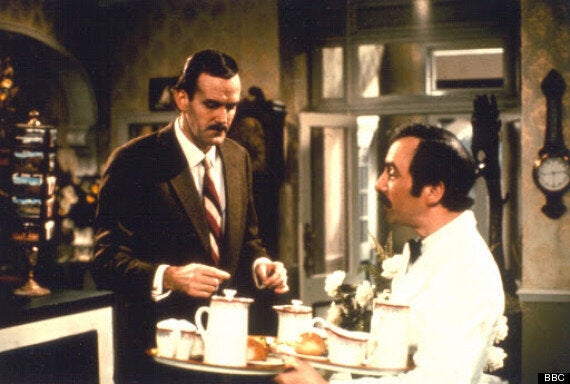 John Cleese and Manuel had many a language and cultural barrier in 'Fawlty Towers'
A scene featuring a disparaging reference to the Indian national cricket team was cut, prompting a wave of protest online, but a spokesman for the corporation insisted the language had to be censored for modern audiences, and even implied Cleese had approved the edit.
Should Fawlty Towers have been edited? Vote below...
The representative tells Britain's Daily Express newspaper, "We are proud of Fawlty Towers and its contribution to British television comedy. But public attitudes have changed since it was made and it was decided to make minor changes, with the consent of John Cleese's management, to allow the episode to transmit to a family audience."
Related