Benetton's new global advert campaign features a disabled and Brazillian transgender model as part of a bid to "fight against hate and discrimination in all its forms."
Lea T had gender reassignment surgery in 10 months ago, two years after first being discovered by Givenchy. She features in the ads alongside Mario Galla, who caused a stir during Berlin Fashion Week in 2012 after wearing shorts that revealed his artificial leg.
Sudanese model Alek Wek is also part of Benetton's campaign, which has nine models chosen for their "multiculturality, cosmopolitan spirit and social commitment."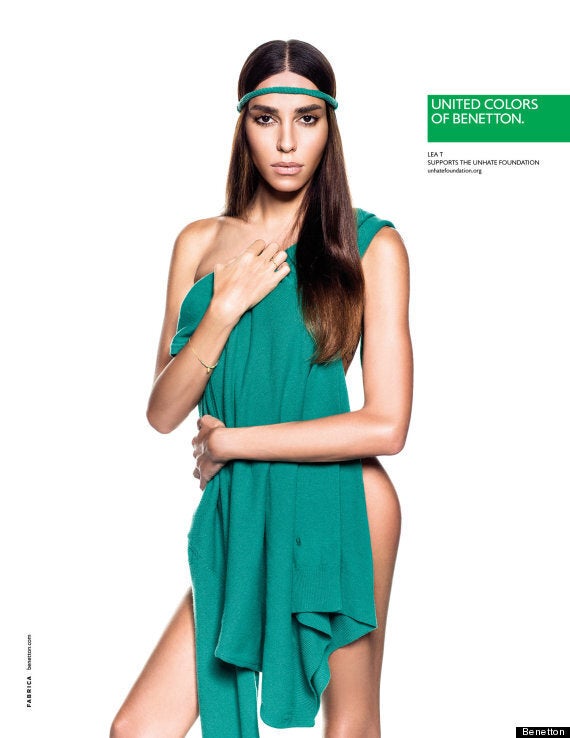 Lea T for Benetton's 'unhate' campaign
The brand is known for its controversial campaigns, and though the campaign was shot in November, its message is particularly topical.
Transgender rights have come under the spotlight recently, after an opinion piece written by columnist Suzanne Moore which claimed modern women were expected to have bodies like 'Brazilian transsexuals'.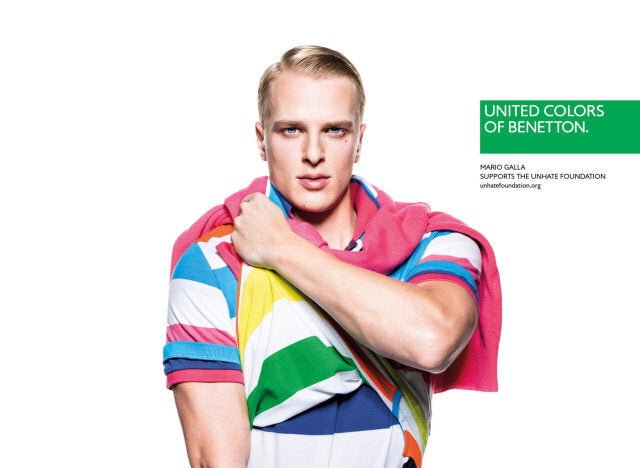 Mario, who was born with a shortened leg, wears a prosthesis
The piece sparked a row on Twitter, but the flames were fanned further after columnist Julie Burchill penned a piecethat included a series of cutting comments about "bedwetters in bad wigs" and "shemales". The piece was eventually pulled by the Observer.
London-based group Trans Media Watch has welcomed the Benetton campaign, telling the Huffington Post UK that Lea T is a "talented model and demonstrates that trans people can be successful even in an industry famous for its competitiveness.
"Although Benetton has run shock campaigns in the past, we don't see this as part of that tradition. Lea is presented alongside other beautiful people and is simply being herself."
Benetton hit headlines last November for its controversial set of images of political and religious leaders kissing.
The Italian firm was forced to withdraw the photograph featuring Pope Benedict XVI kissing a senior Egyptian imam on the lips after the Vatican denounced it as an unacceptable provocation.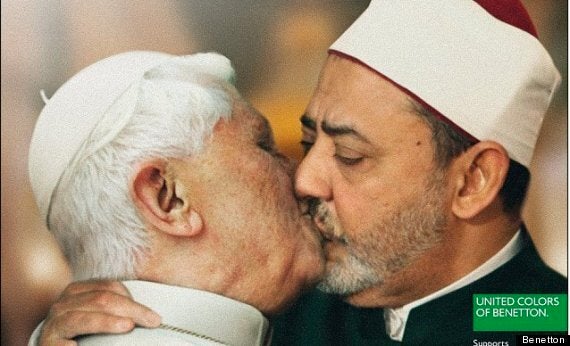 The image had to be pulled
Brand Republic reports that this roll out is iconic as United Colors of Benetton is aligning the social issues it supports alongside brand advertising for the first time.
The company's chairman Alessandro Benetton said in a statement: "The iconic value of color—a founding value for United Colors of Benetton gives a powerful assertion of the identity and excellence of this brand, which holds diversity as a value, and the unity of differences as a wealth to be treasured."
The global campaign is part of its Spring Summer launch and will be rolled out across magazines and billboards in the coming months. See some more shots from the campaign below.