All Britons have been urged by the Government to leave the Libyan city of Benghazi in response to a "specific and imminent threat" against westerners.
The Foreign Office has been advising against travel to most of the country since last September, but has now stepped up its warning.
A spokesman said: "We are now aware of a specific and imminent threat to westerners in Benghazi, and urge any British nationals who remain there against our advice to leave immediately.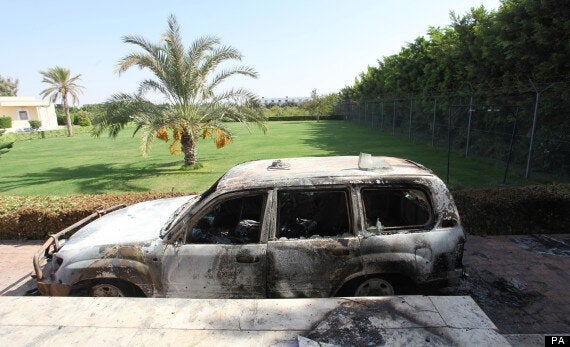 The aftermath of the attack on the US embassy last year
"We have updated our travel advice to reflect this. The British Embassy in Tripoli has been in contact with British nationals for whom we have contact details to alert them to the advice."
North Africa is on a heightened state of alert in the aftermath of the Algerian hostage crisis which itself is thought to have been sparked by French-led military action in Mali.
Last September, the US ambassador to Libya, Chris Stevens and three other Americans died during what is thought to have been a terrorist attack against the American embassy.
Popular in the Community