Old Bailey bomber Dolours Price has been found dead.
The 62-year-old mother-of-two was found at her home in Malahide, north Dublin, on Wednesday night, sources said.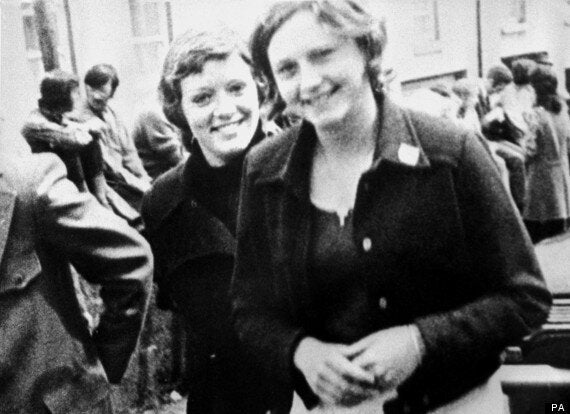 Dolours Price (left) and her sister Marian pictured in 1972
Price, the former wife of actor Stephen Rea, was a convicted Provisional IRA car bomber for the 1973 attack on London's Old Bailey courts in which one man died and more than 200 people were injured.
A garda spokesman said officers were investigating the sudden death of a woman at a home on St Margaret's Road in Malahide.
Her death is not being treated as suspicious.
Price had been outspoken about Sinn Fein president Gerry Adams's alleged involvement with the IRA for several years.
Along with her 58-year-old sister Marian, who has been imprisoned in Northern Ireland since 2011 after her licence was revoked, they were both critics of the peace process.
In 1973 the two sisters were part of the IRA unit that planted four car bombs outside the Old Bailey. Two of the bombs exploded.
Dolours Price, sentenced to life for the bombing, accused Mr Adams of sanctioning the court attack.
She also alleged that he personally ordered the abduction of several people the IRA considered to be traitors in the 1970s, including Belfast mother of 10 Jean McConville.
Mr Adams has always denied ever being a member of the IRA.
Price claimed she made the allegations on the record to researchers working for Boston College in the US, which the Police Service of Northern Ireland has been battling to recover as evidence.
The recordings were made on the basis that they remain secret until the death of the 28 former IRA and Ulster Volunteer Force terrorists who took part.
Price went on hunger strike with her sister after being charged over the Old Bailey bomb.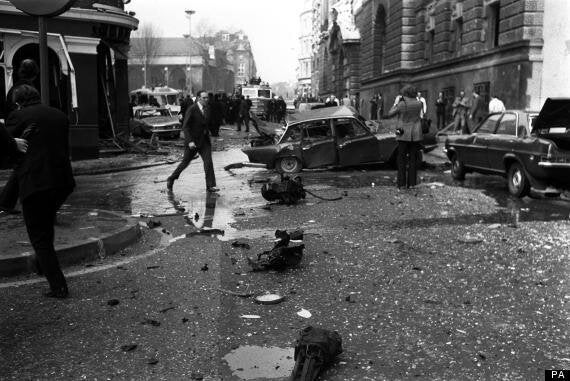 The aftermath of the old Bailey Bombing in 1973
They refused food for 200 days and were subsequently repatriated to Northern Ireland to serve their sentences.
Mr Adams insisted he feels no bitterness towards his accuser.
"None whatsoever," he said.
"I'm sad and shocked to hear that she is dead, and I'm sure everybody who knew her or knew of her will also be sad at this time."
The Sinn Fein leader took the opportunity to call for the release of her sister Marian from prison, adding that she should never have been jailed without a trial.
Her licence was revoked after she read a statement at a dissident republican Easter Rising commemoration in Londonderry in 2011.
Mr Adams said both sisters were extremely close, having spent time in prison together, and that Dolours' death would be particularly hard on Marian.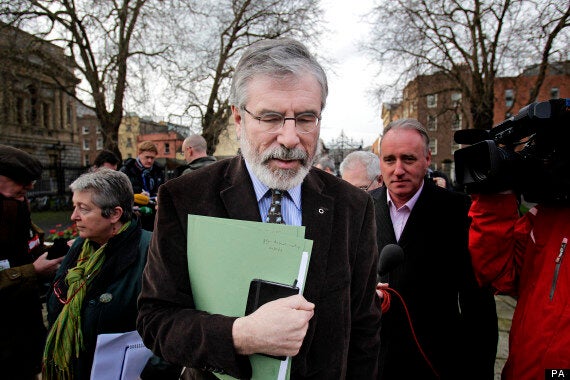 Price accused Gerry Adams of being a leading IRA figure
He said both women had lived hard lives as a result of their involvement in what he called "the civil rights struggle".
"Dolours had a very tough life, like many people," he said.
"She was a long time imprisoned in England. She endured over 200 days of force feeding while on hunger strike. She had many trials and tribulations in her life."
Mr Adams, who said he had not spoken to Price for some time, said he had no concerns about her allegations against him being made public by Boston College.
"I never worry about matters that I have no control over and I have no concerns about any of those issues because they are not true," he said.
A post-mortem examination is planned.