A Liberal Democrat MP has defended comments made about Israel's treatment of Palestinians ahead of Holocaust Memorial Day.
David Ward sparked a backlash after putting a statement on his website "honouring those who died during the Holocaust" but accusing "the Jews" in Israel of "inflicting atrocities on Palestinians... on a daily basis".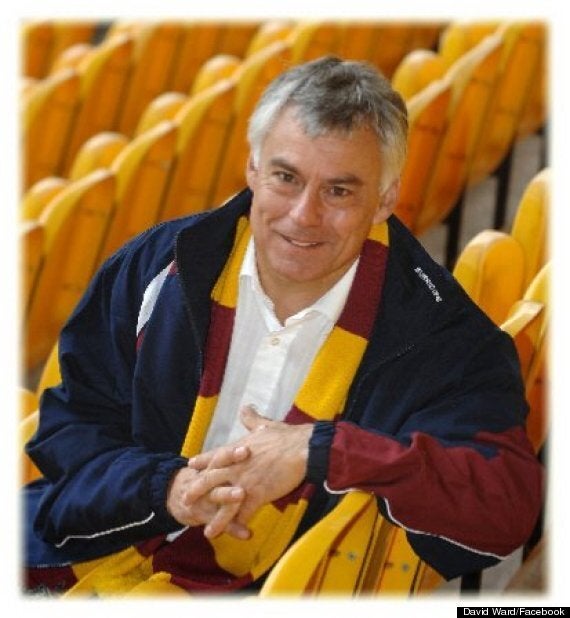 David Ward is Lib Dem MP for Bradford East
Mr Ward said: "I feel strongly about this issue. I keep re-reading what I said because I have heard so many comments about how outrageous this is.
"I have just returned from my second Holocaust day signing. We have had a big event in Bradford.
"Everybody talks about this awful, awful time we must never forget and always say we must learn lessons.
"Surely that means we must look at every example of man's inhumanity to fellow man?"
He added: "I've been to Gaza and seen for myself what is, in effect, apartheid.
"I think it needs to be discussed.
"When would be a good time, next Tuesday? What about some time next June? What better day?"
On his website, Mr Ward said he had "signed a Book of Commitment in the House of Commons, in doing so pledging his commitment to Holocaust Memorial Day" and describes Auschwitz as "the Nazi concentration and extermination camp which is the site of the largest mass murder in history".
But he added: "Having visited Auschwitz twice - once with my family and once with local schools - I am saddened that the Jews, who suffered unbelievable levels of persecution during the Holocaust, could within a few years of liberation from the death camps be inflicting atrocities on Palestinians in the new State of Israel and continue to do so on a daily basis in the West Bank and Gaza."
Lib Dems will take disciplinary action but no decision has yet been taken on what that will be.
Mr Ward said he had spoken to the party's chief whip Alistair Carmichael on Thursday but said he had not been summonsed to the whips' office.
But the MP said if he was hauled before Lib Dem enforcers he would set out his case.
"I shall try to explain my position. No doubt the chief whip will explain why he feels what I have done is wrong."
Victims of the Holocaust and Nazi persecution will be honouring Holocaust Memorial Day on Sunday.
Karen Pollock, chief executive of the Holocaust Educational Trust, said: "I am deeply saddened that at this sombre time, when we remember those who were murdered by the Nazis, Mr Ward has deliberately abused the memory of the Holocaust causing deep pain and offence - these comments are sickening and unacceptable and have no place in British politics."
A Liberal Democrat spokesman said: "This is a matter we take extremely seriously. The Liberal Democrats deeply regret and condemn the statement issued by David Ward and his use of language which is unacceptable."
Related