"Leaving politics was a good thing. I was spared a miserable Tory government where I might have ended up as leader."
If, as Enoch Powell opined, all political lives ended in failure, Michael Portillo can take comfort that his rebirth has proved a particularly well-cushioned one.
It's seen most often from the warming confines of a first-class train passenger's* apartment, as he continues to run, or chug, with the baton delivered by the likes of Michael Palin and the great Alan Whicker with surprisingly amiable aplomb.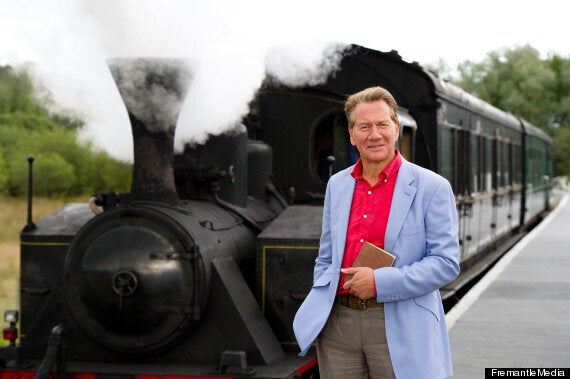 Michael Portillo has successfully reinvented himself over the last decade
But what about the way his political career faced its first, almost fatal blip? He returned to the House in 1999, but it was never with the same assuredness of glory as his time in the Cabinet before the Tory's humiliating night in May 1997, with his own Enfield seat loss seized upon by pundits as the defining "Portillo moment"? He's had a long time to learn to laugh at this one…
"It was a very useful experience in my life. I had to dig into my own resources. I can truly say it forced me to expand my horizons, which was obviously necessary."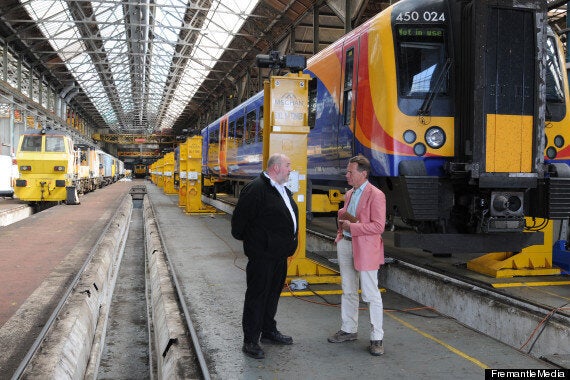 Have pink jacket, will travel... for ten years by train, and counting
This Aitken-esque humility wasn't a quality generally attributed to the ebullient Tory in his 'Thatcher's-favourite' peacock prime, but it's true he has climbed over the Westminster walls with great effect, and come into his own on the small screen.
"When he's not sharing sofa time with Andrew Neil and Co with his light-hearted touch, he has become the go-to for a TV documentary on subjects that need a famous face, but with the underlying brush of classical education. His most recent outing, in the third series of 'Great British Railways', leaning on Bradshaw's Handbook for five journeys across the British Isles, is a case in point.
So what's his favourite part of the whole exercise?
"I have to say it's when the trolley arrives. I love a good meal on a train and, if I'm travelling on a discount ticket, the challenge is to eat more than the price of the fare." I wonder how often that happens.
As an obvious ambassador for this mode of travel, Portillo has lots of good things to say about trains, but for him, the best bit is "it's where things happen, you meet people you otherwise wouldn't".
The former Cabinet Minister got his telly break in 1999 with a documentary on the Spanish civil war. Ten years later, he's got more than 100 train programmes to his name and his political fortunes seem in the distant past – "I do rather rejoice when people come up to talk to me about railways," he muses.
But, when he's watching the goings-on at Westminster, is there an itch to return?
"No itch at all. I spent 20 years of my life there. I enjoyed it very much, but there's no itch.
"Politics hasn't changed, but I've changed."
BBC's 'Great British Railway Journeys Series 3' is coming to DVD from FremantleMedia Enterprises on 21 January 2013.
(*Train goers will always be 'passengers' to me. I refuse to call them 'customers', whatever London Transport's tannoyed brand messengers would have me think. CF)
Popular in the Community