A series of events will take place across Scotland today to celebrate the birthday of Robert Burns.
Traditional Burns Suppers, poetry recitals and performances will take place 254 years on from the birth of the poet.
A recently discovered letter written by Burns to actress Elizabeth Kemble in 1794 is to be published for the first time to mark the day.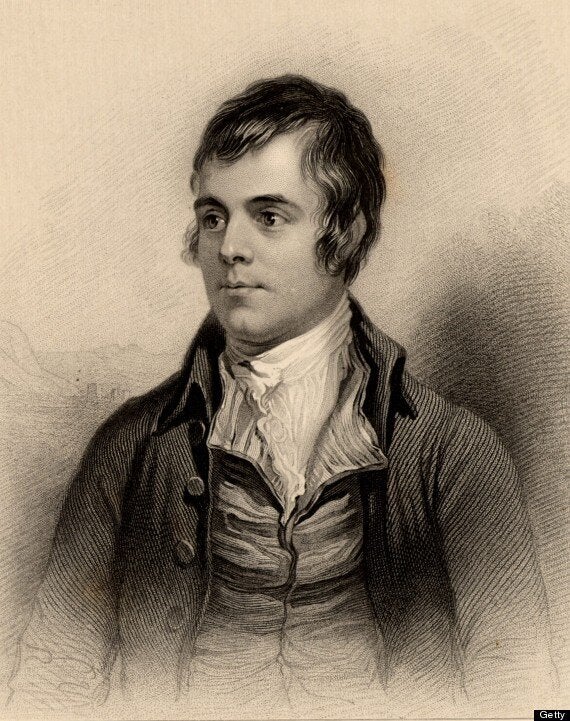 Found by researchers working on a Heritage Lottery project to introduce the Burns to schoolchildren, it has been authenticated forensically and approved by an international expert.
Kemble was from an acting family and shared Burns' support of the abolition of slavery.
The letter asks Ms Kemble to protect a Burns manuscript, which researchers said was a further collection of his letters to his friend Robert Riddell on the anti-slavery topic.
It reads: "All I have to ask of you is, lay the book under lock & key, when you go out, as you will easily believe that I do not wish to expose such a thing to the random perusal of Chance."
The letter will be published in a new book, Enlightened Burns.
Project director Helena Anderson Wright said: "It is quite remarkable that, over 200 years after Burns' death, a find like this is still possible.
"Now that we have had it authenticated, we are delighted to share this letter with the world. There is still a mystery surrounding its complete interpretation which will no doubt be hotly debated by academics for years to come."
The original parish register recording the birth of the poet will also be put on display as part of the celebrations.
The rarely-seen record documents Burns as the eldest child of William Burnes, a gardener and tenant farmer from Kincardineshire, and his wife, Agnes Brown, of Maybole, Ayrshire, and will be displayed in General Register House in Edinburgh until 14 February.
As well as traditional Burns Suppers in Alloway, the Balmoral Hotel and homes across Scotland, new arrangements of the poet's most famous work will be performed by traditional folk musicians and international performers at the Celtic Connections festival in Glasgow, while more than 2,000 performers will "light up" venues across Dumfries as the area hosts the 2013 Big Burns Supper over three nights.
Earlier this week, a year-long project to build a precise 3D model of Burns' head was completed at the University of Dundee. The work was featured in STV's In Search Of Robert Burns programme and a range of sources from Burns' life were used to make the model.
Caroline Wilkinson, professor of craniofacial identification at the university, said: "To be able to reveal the 3D head of Burns to Scotland and the world is an immense privilege for us and all the team have watched this head develop and take on character over the last year.
"Finally we can see this charismatic poet as others would have seen him in life and it has not been disappointing. This project has been quite a challenge and an enormous responsibility.
"We assessed as much material as we could for this reconstruction, including skeletal and anatomical structure, facial proportions from the Reid miniature and the Miers silhouette and texture details from the portraits.
"This 3D depiction is as accurate as possible based on the available information and shows Burns in his full living glory."
The programme was presented by Burns enthusiast and actor David Hayman who was delighted to see the finished model.
"It had a very profound and startling effect on all who witnessed it," he said.
"A powerful, sensual and sensitive face. Thoughtful but with a quiet determination and a hint of a smile. It is a knockout. I felt very privileged to be in its presence."
Related