Artist Stephen Wiltshire has recreated the view atop the Shard from memory after merely one trip up the 800ft high building.
The pen and ink drawing intricately and accurately portrays the panorama from the tallest building in Western Europe, with Tower Bridge and the "gherkin" dwarfed in the shadow of the Shard.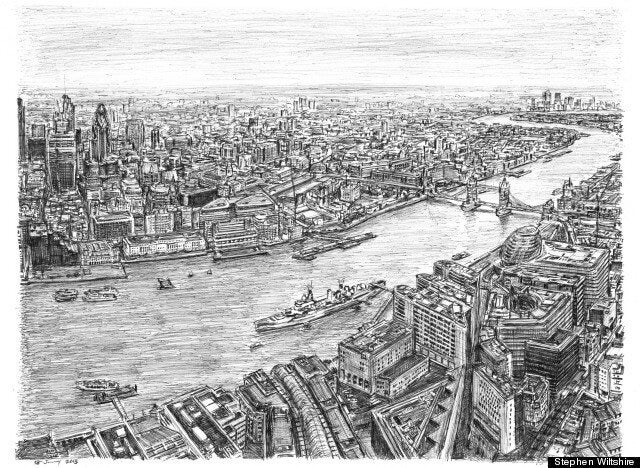 The work illustrates The Shard's 40-mile (64km) views across London
38-year-old Wiltshire is known for his cityscapes sketched from memory, ever since his talent was first discovered, aged 7, when he sold a picture of of Salisbury Cathedral to the former Prime Minister Edward Heath. Sunrise from the 72nd floor
Commenting on the impressive drawing Wiltshire said: "London is my hometown and is a beautiful city. Seeing the city from so high was a great experience, I especially enjoyed seeing how the river bends and curves towards the sea.
"Drawing the view was an amazing experience and I am very proud of my work."
London's cityscape is certainly iconic, its architectural treasures imprinted on many inhabitants of the capital city. Indeed, when we challenged our tech editor, Michael Rundle, to draw the cityscape, he willingly obliged with his own version: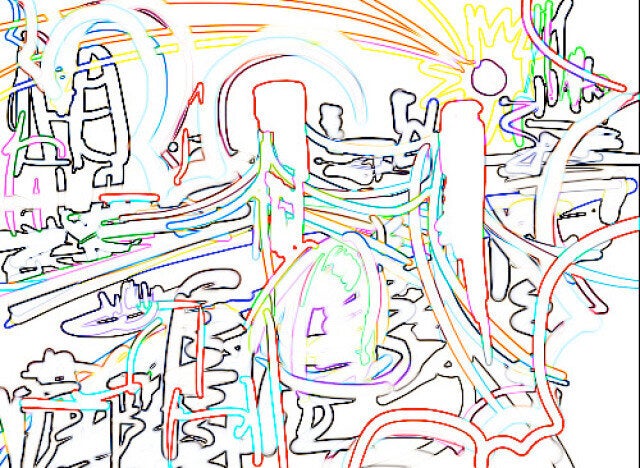 Creative offering from the tech team
Could you better our offering? Any submissions to ukpicturedesk@huffingtonpost.com. Our picture editor, Elliot Wagland, also attempted his own version.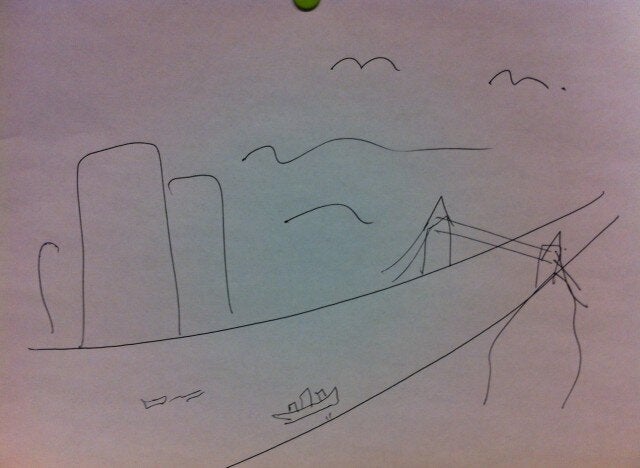 Elliot's version is simple in design
Mounted A4 prints of Wiltshire's artwork will be available as mementos of the Shard visit, which opens to the public on February 1.