Arsenal fans hold no punches whenever their team display a lack of fight, and that's exactly what happened on the terraces as in-fighting occurred over an anti-Arsène Wenger banner.
The banner, which read: "Arsene, thanks for the memories but it's time to say goodbye," had circulated on Twitter before kick-off, which increased the likelihood some travelling Gooners would get wind of the blatant mutiny before entering Brighton's Falmer Stadium for the FA Cup tie.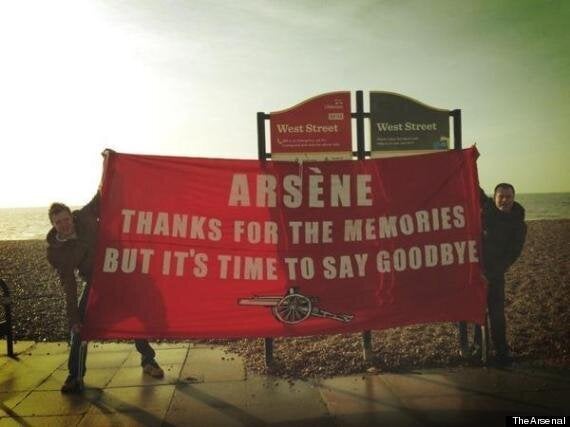 Not that you would have needed to be eagle-eyed to spot the rather large cloth, capitalised and with ARSÈNE's size increased in a bid to grab attention.
The Mail say a brawl occurred around the 80-minute mark, which makes sense since Arsenal had thrown away their lead for a second time, just to add to the frustrations.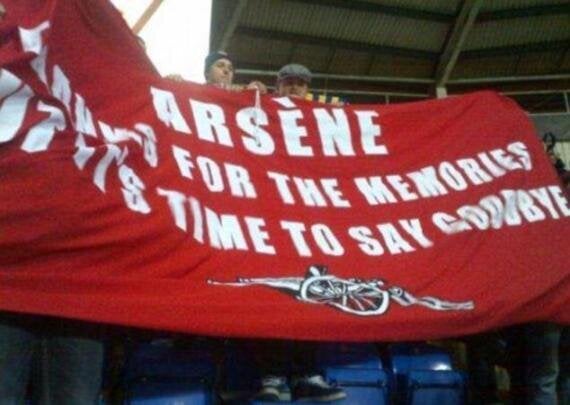 Apparently a "number of punches" were thrown and the supporter who unveiled the banner was ejected from the stadium. It has not been established whether the anger rivalled that caused by Emmanuel Adebayor in 2009...
Fortunately for the away fans Theo Walcott scored what turned out to be the deflected winner five minutes later and they are now through to the fifth-round of the cup.
And Tottenham were knocked out the following day at Championship club Leeds. So not a bad weekend for The Arsenal.
Popular in the Community