Ladies and gentlemen, meet 'Dougie': the so-nicknamed baby elephant who was born at Melbourne Zoo last week: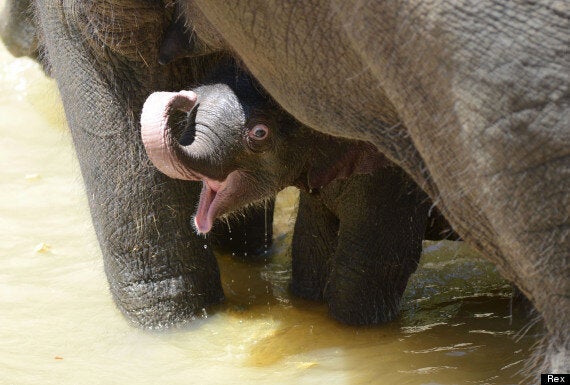 With the temperatures reaching 35°C in the Australian city at the moment, little Dougie and his mum Num-Oi are having to spend a lot of time cooling off in the pool. Sometimes, in Dougie's case, in quite dramatic fashion...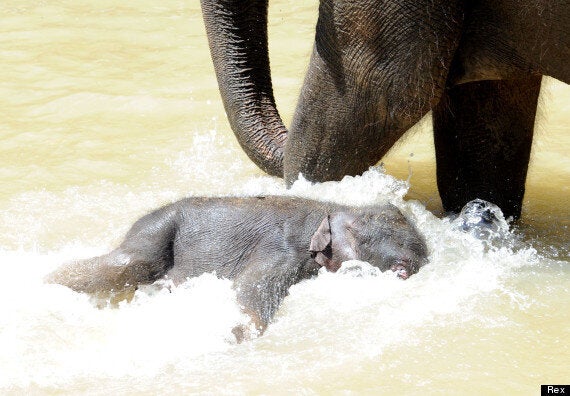 The youngster's arrival into the world last week was something of a drawn out affair, with Num-Oi experiencing a 22-month pregnancy and being in labour for four days. However, her 131kg (count' em!) bundle of joy was eventually born safely and was on his feet in minutes.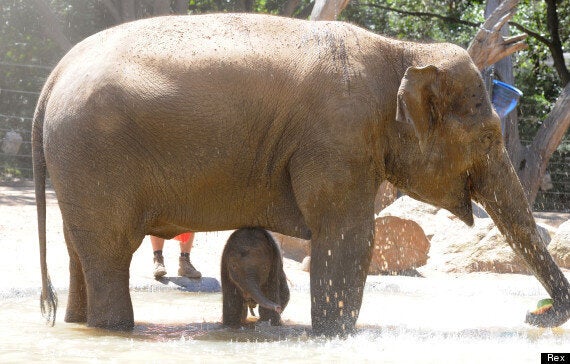 Check out more pictures of Dougie - so-called because he likes digging in the earth - in our slideshow below. But be warned: the pictures may make you melt, even if it's not 35°C outside...