Divorce looms for one of EastEnders' best-loved couples, Kat (Jessie Wallace) and Alfie Moon (Shane Richie).
The storyline, which is said to play out next month, will reportedly echoe the soap's most dramatic divorce scenes in 1986, when Queen Vic landlord Dirty Den told Angie they were finished.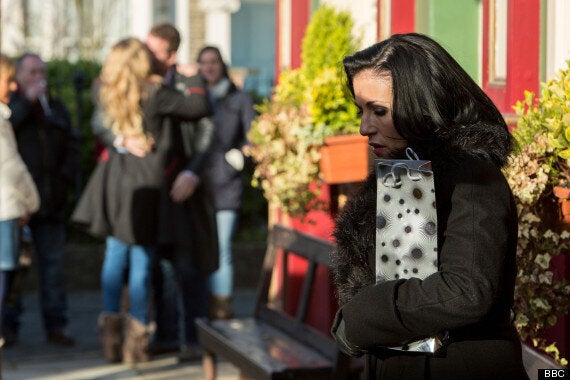 Alfie and Roxy kiss as Kat walks away from the Queen Vic
Supporting Alfie all the way will be his new girlfriend Roxy Mitchell (Rita Simons), who has finally got her man after months of pining.
Before Christmas, viewers of the BBC One soap were left in as much confusion as Alfie about who Kat was sleeping with for months.
The mystery unravelled as Alfie followed his wife to a secret bedsit, where he demanded to know everything. A showdown in the Queen Vic followed, as Alfie confronted the Branning brothers, bringing the storyline which began in August to a head.
Kat has had numerous affairs before, the most hurtful so far arguably being the time she fell pregnant with Alfie's cousin, Michael's, baby.
Are you glad Alfie is finally saying goodbye to Kat? Or had you hoped they would kiss and make up?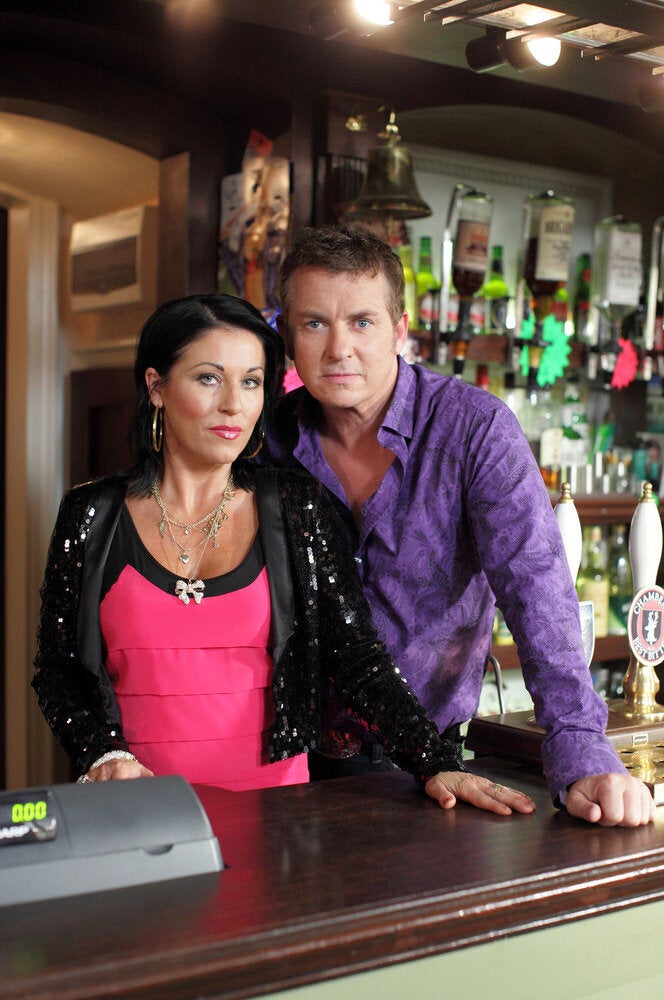 Kat and Alfie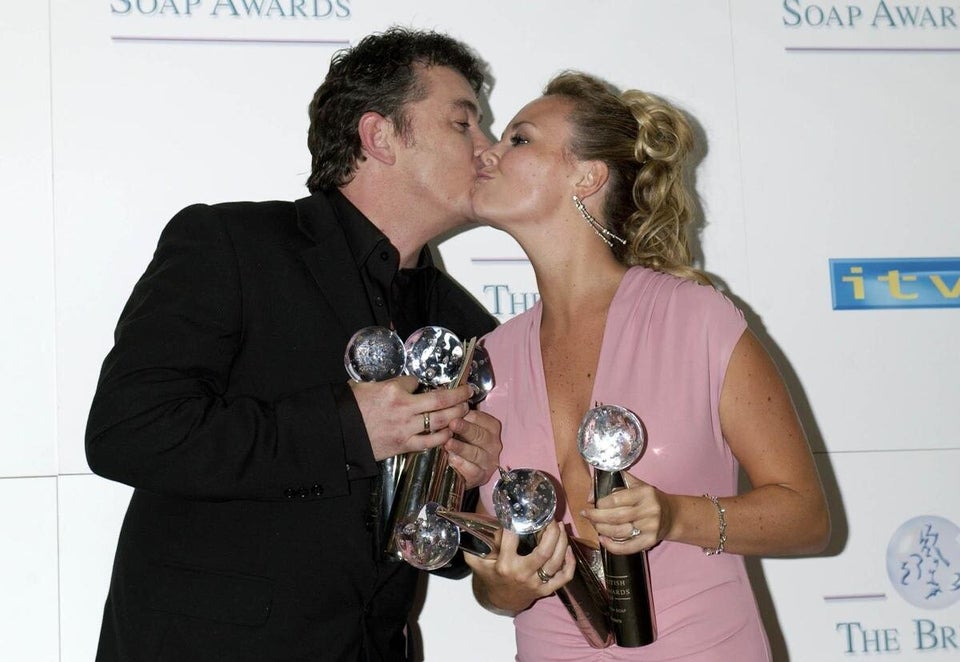 Shane Richie