Tottenham Hotspur have agreed the immediate transfer of Lewis Holtby from Schalke.
Twenty-two-year-old Holtby, who was eligible to play for England until he made his full Germany debut in 2010, has made 27 appearances for the Bundesliga side this season scoring four times.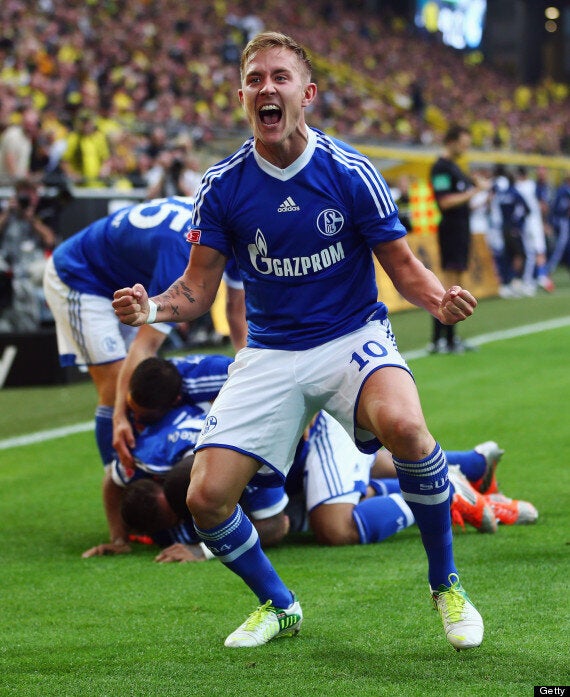 Holtby will likely replace Rafael van der Vaart
Capped on three occasions by the senior national side, the forward even admitted to singing the English national anthem during a youth match against the Three Lions.
Holtby, who speaks impeccable English, is Spurs coach André Villas-Boas' sixth signing after Gilfy Sigurdsson, Jan Vertonghen, Emmanuel Adebayor, Mousa Dembélé and Hugo Lloris.
He has made 69 appearances for Schalke and scored 11 times, as well as earning three caps for the senior German national side.
Tottenham, currently in fourth and chasing a Champions League berth, have identified Holtby as the player to offer some much needed central craft lacking since Luka Modrić and Rafael van der Vaart left for Real Madrid and Hamburg in the summer.
Van der Vaart registered an excellent haul of 28 goals in his two campaigns while the less potent Modrić's carefulness in possession led to a more sophisticated Spurs than in recent years.
Despite recent improvement, Clint Dempsey has experienced a difficult first season at White Hart Lane and the acquisition of another attacker in Holtby eases Villas-Boas' worries about the squad's dearth of attacking options. Tottenham were knocked out of the FA Cup by Championship side Leeds United at the weekend, leaving them with the Europa League as their only chance of silverware.