Few animals are capable of reducing grown adults to cooing wrecks like the pug.
But what are the squashed-faced little blighters actually thinking? A new book of brilliant illustrations attempts to find out...
1. TABLE MANNERS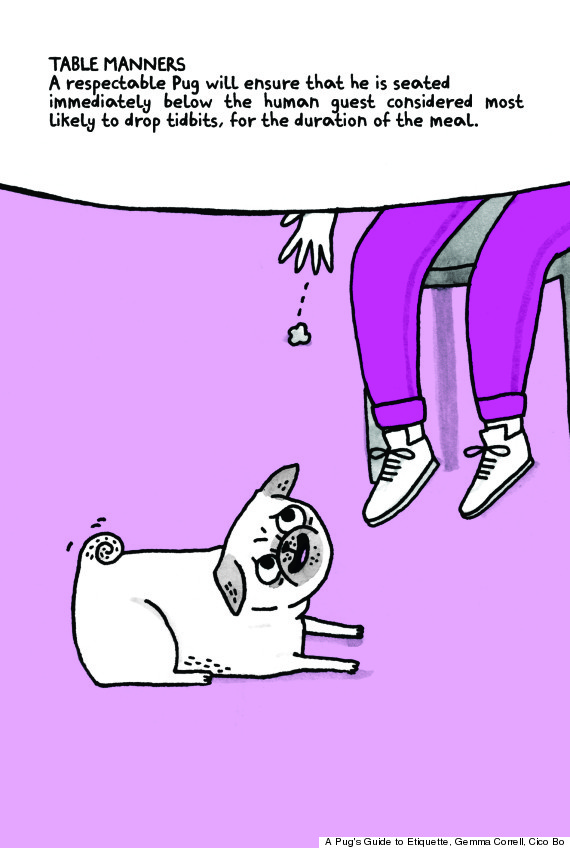 2. THE WEATHER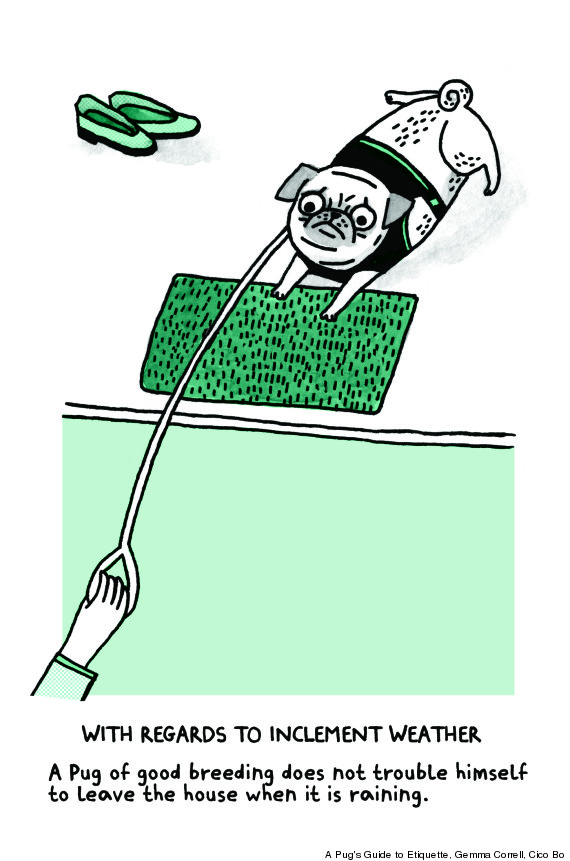 3. THE CONE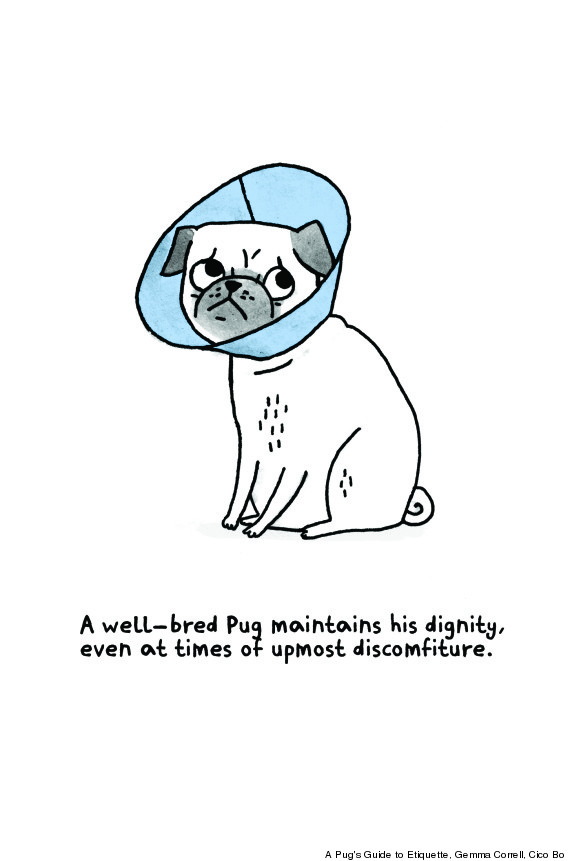 4. PUDDLES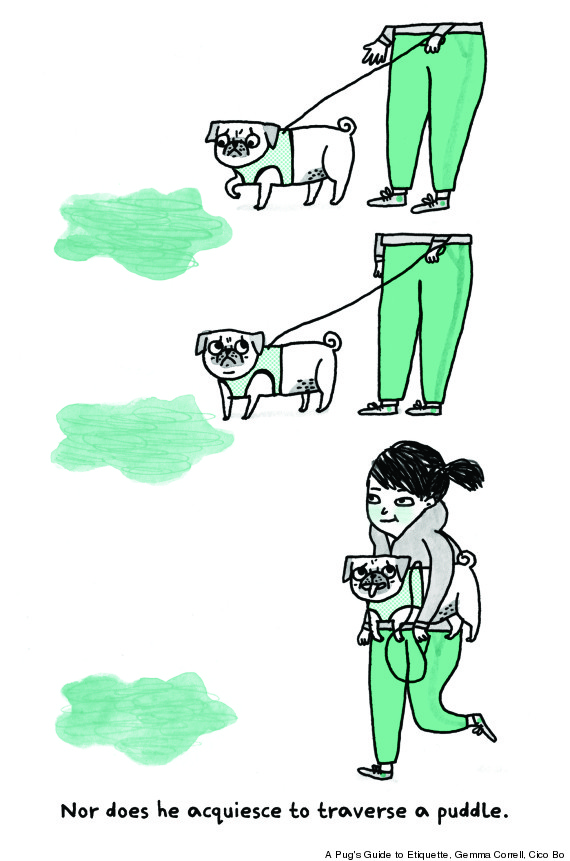 5. BARKING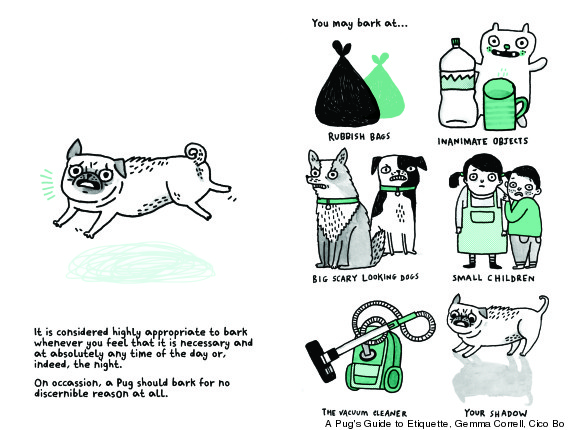 6. TOILET TIME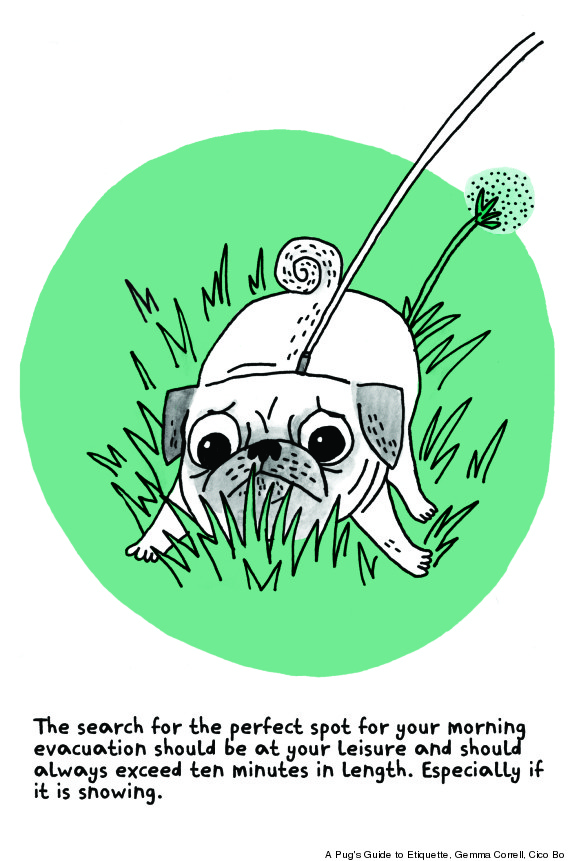 7. SUNBATHING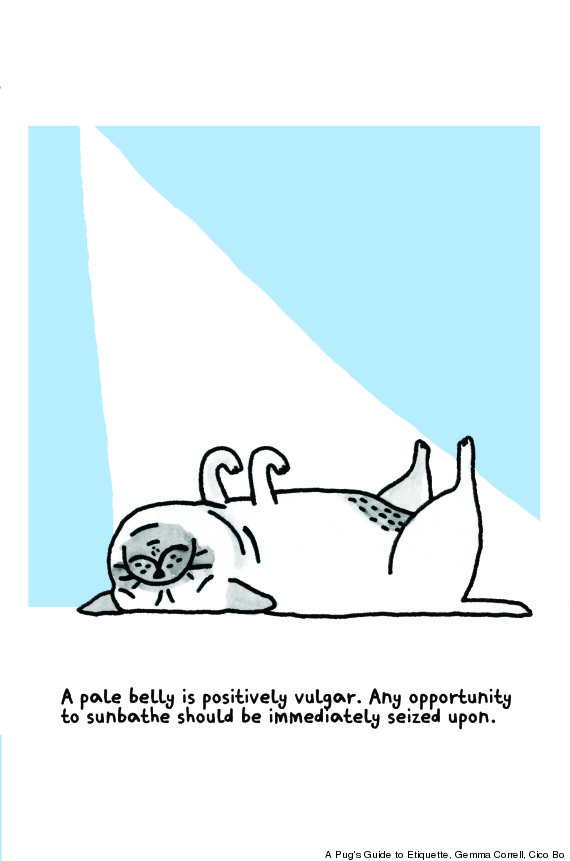 8. ENTERTAINMENT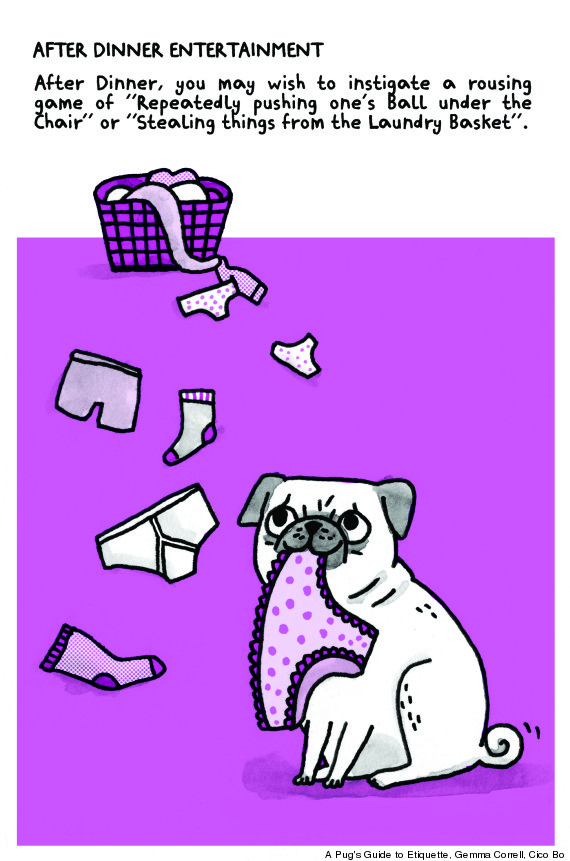 9. BATH TIME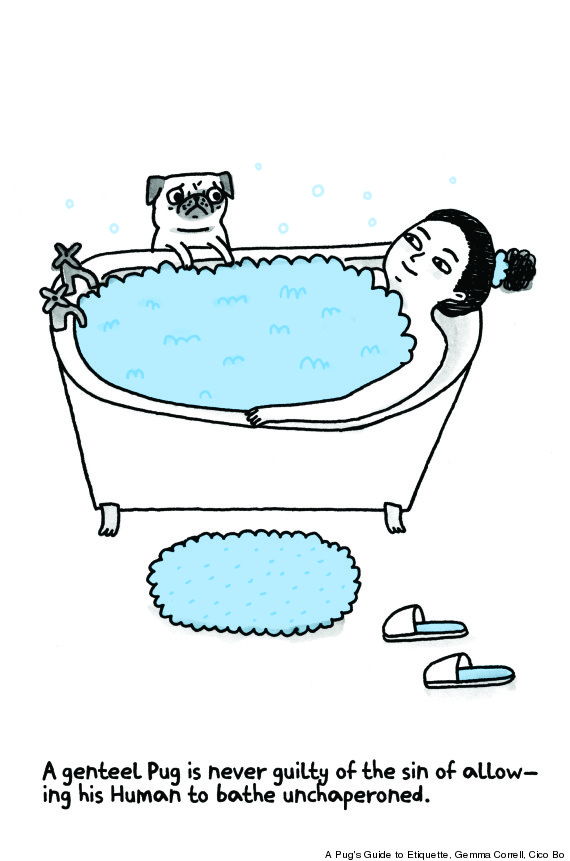 10. PUG ANATOMY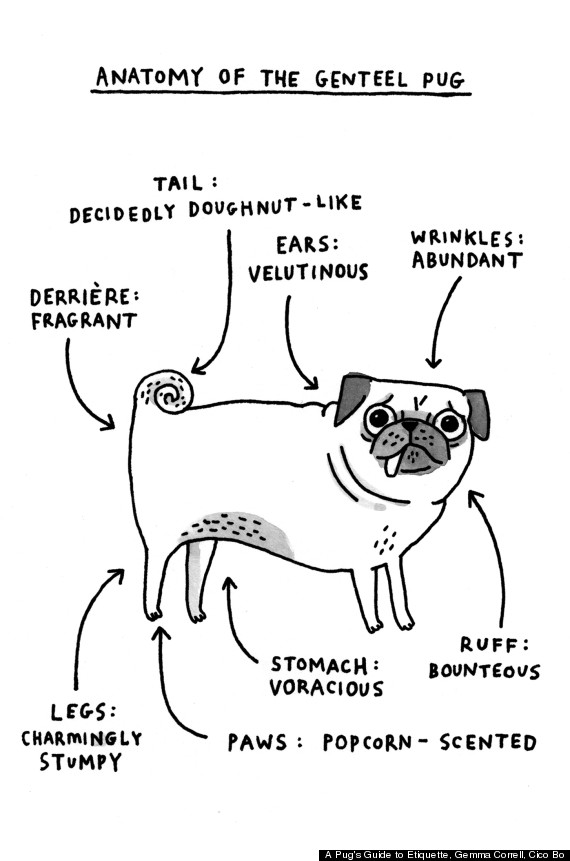 'A Pug's Guide to Etiquette', by Gemma Correll, is out on Cico Books in February.