The Duchess of Cambridge's "straight, cute" nose has inspired a plastic surgery trend - with the number of "Kate" requests trebling since 2011.
Britain's biggest cosmetic surgery provider Transform reveals the Duchess's hooter was the most requested celebrity look-a-like feature requested in 2012. 'I married a Prince and I have a fabulous nose'
(This was followed by Cheryl Cole's dimples, Myleen Klass's chin, Nichole Sherzinger's lips and Rosie Huntington-Whiteley's eyes, in case you cared).
"This gives Kate an attractive and striking profile."
If this stuff is anything to go by, we'll all be dressed in trendy sportswear any day now.
Just so you know, she picked up some Kriya Yoga leggings in grey.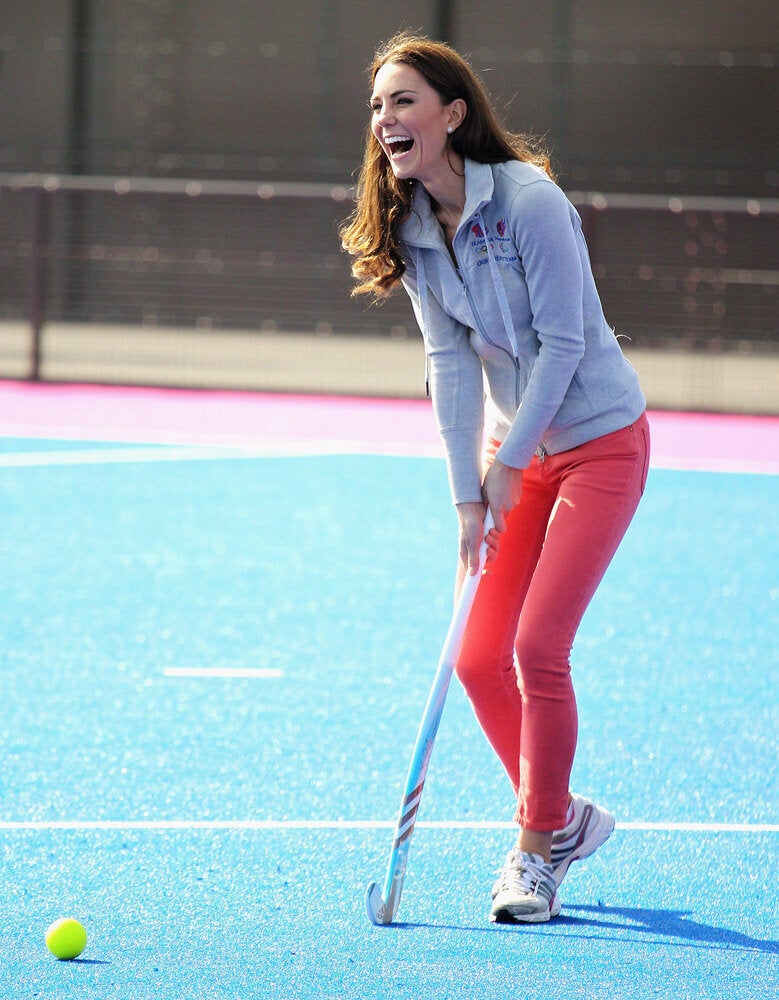 The 70 Best Pictures Of Kate Middleton The Duchess Of Cambridge
Popular in the Community