Some of the biggest stars to ever tread the boards at the National Theatre will be invited back for a special 50th anniversary show.
The theatre's director Nicholas Hytner said the "one-off performance", which he will direct, is to be broadcast on BBC2.
He said: "That will be a celebration of 50 years of the National Theatre.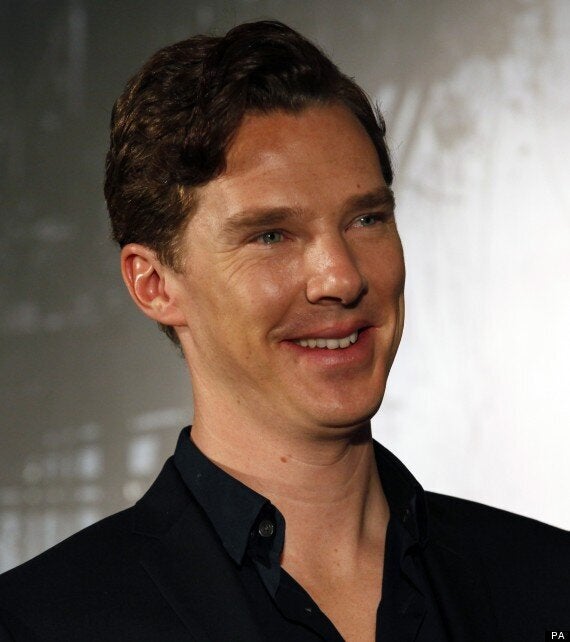 Will Benedict Cumberbatch be one of the stars of the National Theatre's anniversary show?
"It will tell the story of those 50 years through a montage of highlights from those 50 years.
"It will be largely live but there will be a small amount of filmed or archived material in it and I hope it would involve as many as possible of the great performers of the last 50 years who are still with us."
Among the stars that have performed at the theatre on London's Southbank are Benedict Cumberbatch, Dame Judi Dench, Dame Maggie Smith and James Corden but Hytner refused to confirm any names, telling reporters: "We've started the asking but I can't tell you yet because it's nine months in the future and inevitably people are saying, 'Yes of course, if we're available'."
Asked if he wanted to work with Corden again following his runaway success in One Man, Two Guvnors, he said: "I have a permanent ambition to work for James Corden, with James Corden, to remain plugged into the current world of art and entertainment via James Corden and I hope he invites me to his party when he is Sir James Corden."
Other shows announced by Hytner include a production of Othello with Hustle star Adrian Lester in the title role and Rory Kinnear as Iago and a planned production in 2014 by Skyfall director, Sam Mendes, of King Lear starring Simon Russell Beale.
Hytner also announced a string of shows for the new temporary venue, The Shed, which has been built at a cost of £1.8 million - paid for entirely out of the profits of the New York run of the hit show War Horse.
He said the theatre, which has scored hits in the West End and Broadway recently, was discussing another "two or three" shows that might move to the United States.
There will be two hour-long documentaries on BBC4 celebrating the theatre's anniversary, with archive footage of performances and interviews with actors and playwrights including Alan Bennett, David Hare, Derek Jacobi and Ian McKellen.