Four artists competing to replace a Barbara Hepworth sculpture stolen from a London park last year have been given one condition to their bid - don't make it out of metal.
Conrad Shawcross, who specialises in wooden mechanical sculptures, Eva Rothschild, who takes much of her inspiration from Minimalism, Turner Prize nominee Anya Galaccio and Zurich Art Prize winner Ryan Gander make up the shortlist of artists hoping to replace 'Two Forms (Divided Circle)', the bronze masterpiece that was cut from its plinth in Dulwich Park and stolen in December 2011.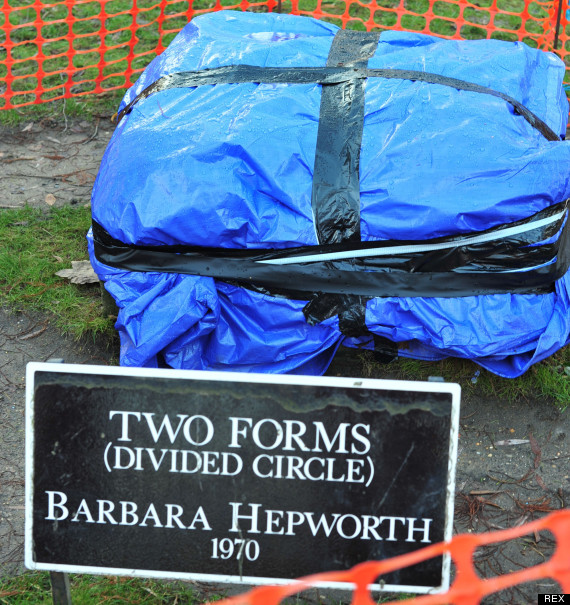 Southwark Council and the community groups from Dulwich who are in charge of commissioning the replacement are so weary of the threat of metal thieves they have decided it would be wise to scrap the material altogether. Presumably any sculptures made from gold, silver or electronic goods are also off limits.
The artists now have three months to develop and present their design, which will then be put to a public consultation before the winner is chosen.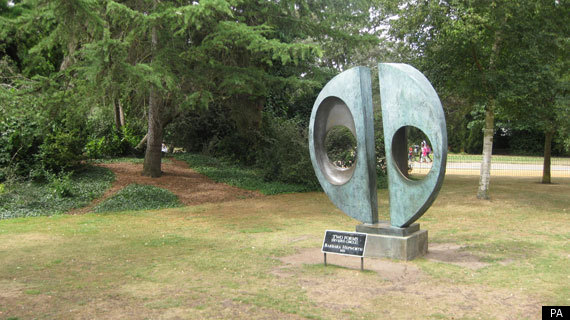 'Two Forms (Divided Circle)' was stolen in 2011
Helen Nisbit, a consultant at the Contemporary Art Society who are acting as an advisory body in the process, told The Indepedent: "The brief for the shortlisted artists was the work must be permanent, so the material has to be durable, but it shouldn't be made out of metal."
'Two Forms (Divided Circle)' had stood in Dulwich park for 40 years before it was stolen. It was insured for £500,000, but was estimated to have been worth a measly £750 as scrap metal.
The Waste and Metal Theft Taskforce was set up around the time as a response to the fact that metal theft was costing the economy around £700 million a year.