Anybody 'needing' a potted history of all that was good and bad about industrially-constructed pop over the last decade or so need look no further than The Big Reunion.
For this perfect slice of ITV2 fare, instead of going to all the trouble of contriving a new band from a bunch of nobodies, somebody had the bright idea of taking a load of yester-somebodies, putting them in a room together and seeing what happened. The excuse was a one-off concert and a last shot at fame for these once bright 20-somethings, now emerged blinking from their pop bubble with varying degrees of dignity, humour and cynicism. The result was Celebrity Big Brother meets Where Are They Now? meets a particularly confrontational antagonistic episode of Mr and Mrs.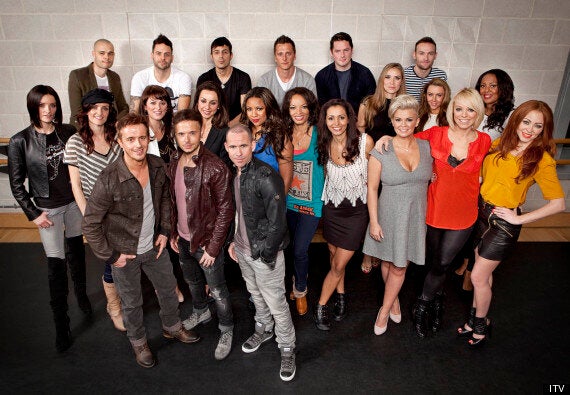 Reunions - always looked forward to...
We had some tantalising glimpses of all the bands on the bill - 911, Atomic Kitten, The Honeyz, Liberty X, Bew*tched and 5ive, and the first surprise was that, of all the splintered egos on display, the biggest wars seem to have been waged by those wholesome Irish lasses. But meanwhile, this debut episode focused on Liberty X and 5ive.
The Liberty X story was the usual roller coaster ride - from 'Flop Stars' to unexpected pop glory with their 'it was everywhere that summer' hit 'A Little Bit'. All members emerged basically intact, weathering even their farewell appearance in the heady environs of a Wiltshire Crimestoppers gig (???), apart from their tabloid epicentre of Michelle Heaton, revealing a life-endangering diet pill addiction at their height of the band's renown.
And, just as she was gearing up for this reunion concert, she undertook a double mastectomy after discovering she had a high breast cancer risk. Heaton was stoic and articulate about all this, and this chapter of her life really deserved a show to itself, but the show must go on. The fact that she put such stock in this reunion concert in the face of such a personal disaster was, of course, ridiculous, and at the same time endearing and impressive.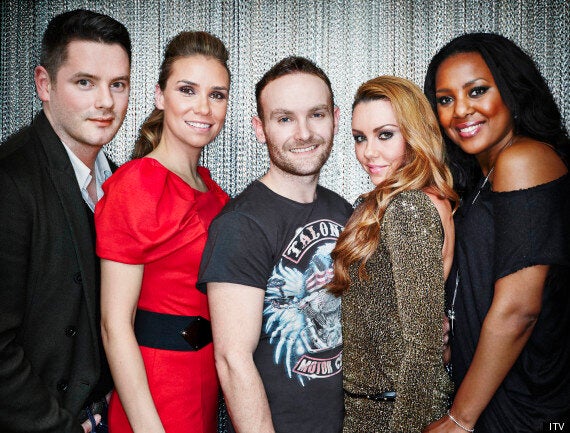 Liberty X - mixed fortunes
Meanwhile, 5ive weren't having any better a time of it, by the looks of things. If Ritchie Neville got the 'Mark Owen' vote with his puppy-dog looks, he didn't prove so popular with his band mates, it seems. He's still wide-eyed - in fact if Daniel Radcliffe or Elijah Wood are ever busy, Hollywood execs know who to call - and disappointed by Jay's no-show for this reunion.
Sean, the youngster of the group whom we last saw crop up on The Voice last year, wasn't so unhappy to hear about this absence, however. We heard tales of 'targeted mickey-taking' (the word 'bullying' was carefully avoided), which resulted in huge emotional upheaval for Sean, and eventual departure. The band, a bunch of sensitive souls, called it 'glandular fever' and replaced him in their last video with a cardboard cut-out - "the best time I had with him," added Ritchie helpfully.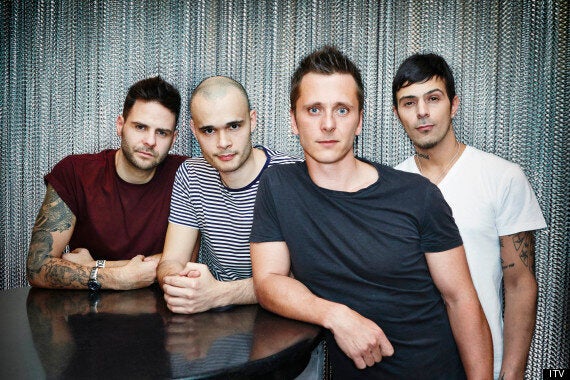 Despite such chutzpah, 5ive were on their way out, too, it transpired. "When you've got two people having a breakdown, it's time to call it a day," noticed Ritchie sagely. You don't think?
Just in case we need any more proof that all that glistens in the pop world is most probably not a pot full of gold, we've got two more of these memory lanes to come before we even get to the concert. Judging by last night, I doubt anybody will be talking to anybody else by then, and I wait agog for the Bew*tched memories.
The abiding memory of last night's debut? 5ive's Scott being asked by his mini-me son about the travails of pop stardom... "How could it be hard? Well, obviously I don't know.." he decided, before tucking into more pizza.