Muhammad Ali's daughter dismissed rumours of the heavyweight boxing legend dubbed The Greatest being near death today, saying he was at home watching the Super Bowl.
May May Ali said she talked to her father on the phone yesterday morning and he was fine. She said he was watching the Super Bowl at home in Arizona, wearing a Baltimore Ravens jersey.
"He's fine, in fact he was talking well this morning," she said. "These rumours pop up every once in a while but there's nothing to them."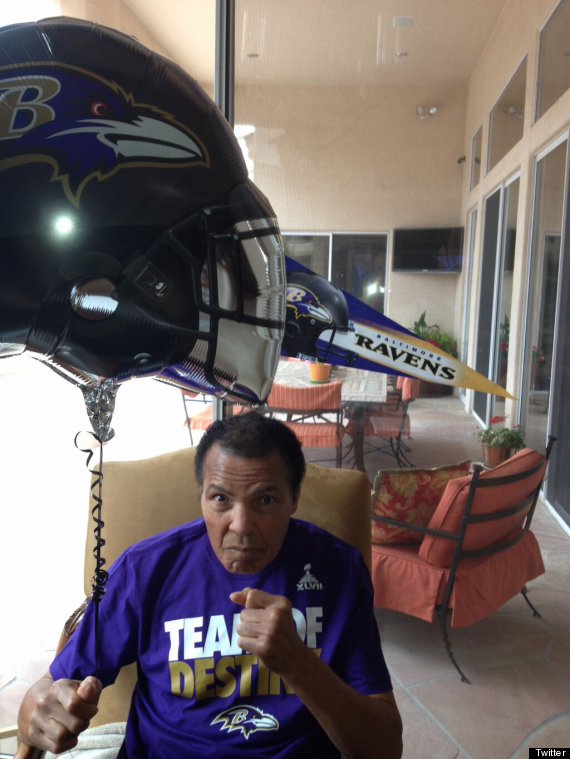 Ali's daughter tweeted a picture of the boxing legend at home watching the Super Bowl
The rumours were started by a British tabloid newspaper report quoting Ali's brother, Rahman, as saying the 71-year-old former champion, who suffers from Parkinson's disease, was near death. Rahman, though, said he had not seen his brother since last summer and had no contact with the family.
The report was widely repeated on the internet, drawing expressions of condolences on Twitter and Facebook.
Rahman Ali said the former world heavyweight champion cannot speak and no longer recognises him.
He told The Sun: "My brother can't speak, he doesn't recognise me. He's in a bad way. He's very sick.
"It could be months, it could be days. I don't know if he'll last the summer. He's in God's hands. We hope he gently passes away.
"He told me before he got really bad that he's in no pain. He grabbed my arm and whispered 'Rah, I've achieved everything I've ever wanted to accomplish. Don't cry for me, I'm in no pain'.
"It's best he goes now. The longer he goes on, so does his suffering and misery."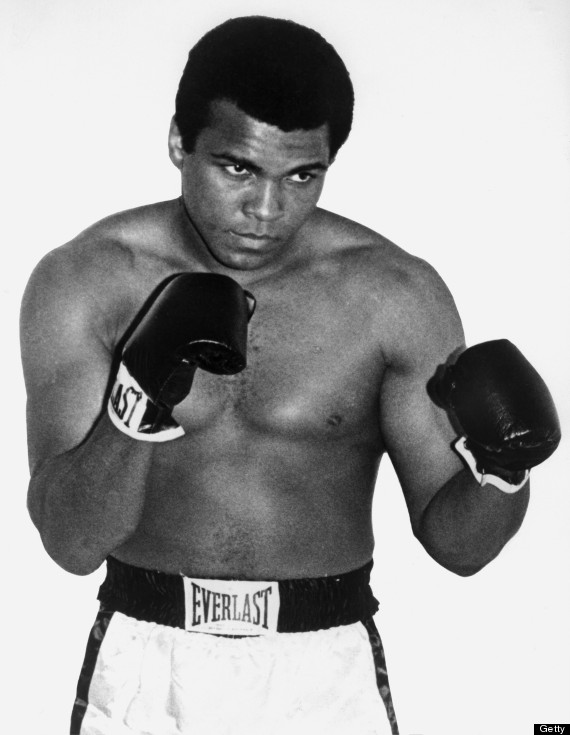 Ali in 1960
Ali won gold at the 1960 Olympics and after turning professional went on to become a three-time world heavyweight champion.
The 71-year-old had several iconic fights during his career, including 1974's 'Rumble in the Jungle' with George Foreman and the 'Thrilla in Manila' against Joe Frazier the following year.
Ali was diagnosed with Parkinson's in 1984 but remained active for many years and memorably lit the Olympic flame in Atlanta in 1996.