'Coronation Street' actress Jennie McAlpine has revealed that Tyrone Dobbs' plan to run away with his lover and baby daughter is doomed from the start.
The 28-year-old actress plays Fiz Stape, who goes on the run with Tyrone (Alan Halsall) when he "kidnaps" baby Ruby from his wife Kirsty Soames (Natalie Gumede), in scenes to be shown on February 6. Jennie admitted that it won't be smooth sailing for the pair.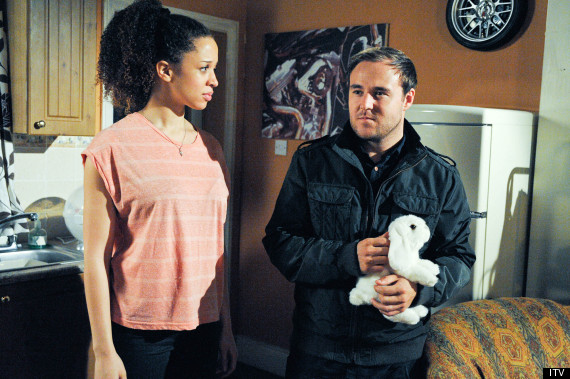 Kirsty and Tyrone
"Fiz thinks the plan is a bad idea from the start and she does say that. Tyrone knows it is wrong too, he is secretive about the details with her, he is very cagey about it," she told the soap's official website.
"It is a bad idea, he will get caught. He might have Ruby for a short time but there is no way this is a long-term plan. But he is determined and because Fiz loves him she agrees to go along with it."
Jennie added: "She is under no illusion [that they will get away with it] but she trusts Tyrone and she would go anywhere with him. You will have to wait and see how they get on - it doesn't go to plan from the outset."