The Duchess of Cambridge's burlesque dancing cousin has peeled off yet again.
Katrina Darling donned scraps of black lingerie and little else for the cover shoot in Loaded magazine, in which the 23-year-old waxes lyrical about her royal connections, including Kate's father-in-law, Prince Charles.
In a somewhat strange barb towards Camilla, Duchess of Cornwall, she said: "I think Prince Charles has done a lot of good for people. It's his prerogative who he dates.
Scroll down for more pictures of Katrina Darling's burlesque act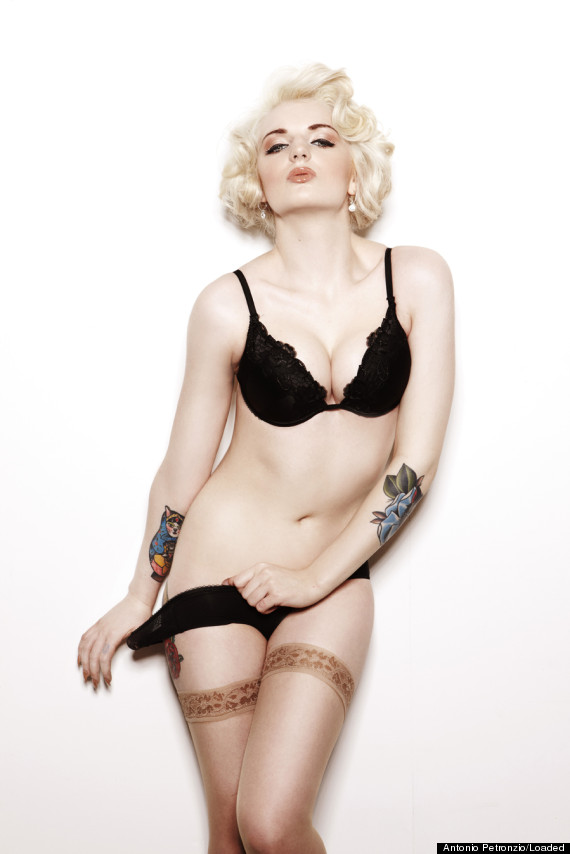 The brunette donned a Marilyn Monroe-style wig for her Loaded magazine shoot
"Some men are like that. You can't polish a turd."
Darling also refers to pregnant Kate's topless scandal ("I don't think she should be scrutinised for being comfortable in her own skin") and reveals she has no desire to see Prince Harry's penis.
The tattooed bombshell's grandmother is the sister of the Duchess's great grandfather Thomas Harrison, making her Kate's second cousin, once removed.
SEE ALSO:
The recent months have seen Darling's profile rocket with appearances between the sticky pages of Playboy magazine and numerous live shows.
Following her shoot with the Hef in August last year, she told Huffington Post UK: "I'm so proud of the finished product!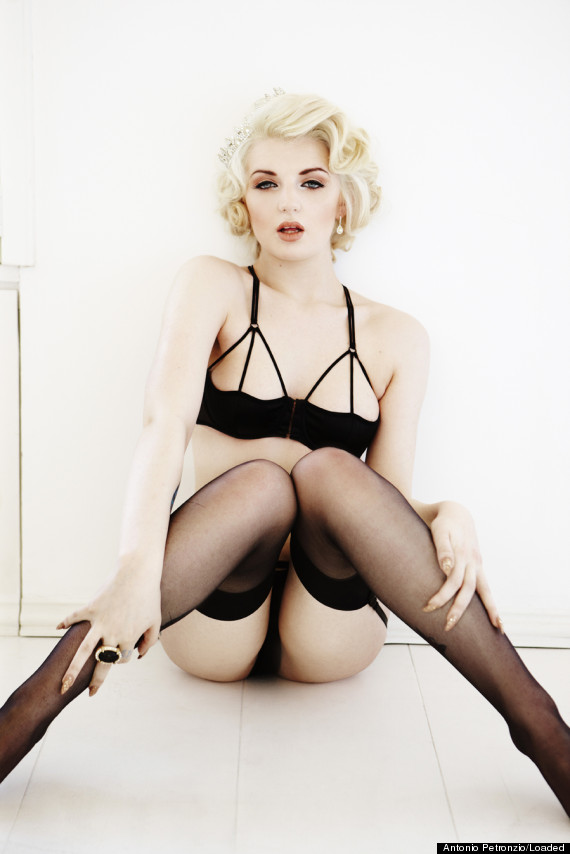 Darling has already graced the cover of Playboy magazine
"I have worked very hard and done what I love for years, I can't let anybody decide for me who I am and what I can and can't do.
"I feel very grateful for this mindset, there are still so many women in the world that are oppressed and have people and society dictate their lives for them. I'm very grateful to be able to do what makes me happy!"
Darling began her burlesque career dancing with Sunderland-based troupe, The Coquette Collective, the Sunderland Echo reported.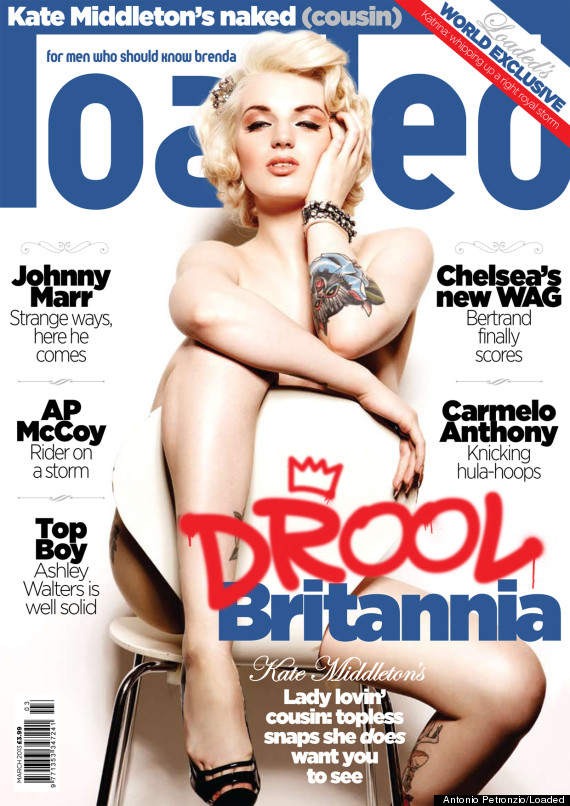 She told the paper: "I wasn't into the whole 'I am Kate Middleton's cousin' thing, but the media picked it up and just went with it. In a way it's helped with PR, but I've worked extremely hard anyway."
In June she told RumorFix she had not yet met the Duchess, but admitted it would be "really awkward to meet Kate. I'm not sure what I would say in that sort of situation.
"But I'm sure we would find something to laugh about in it all."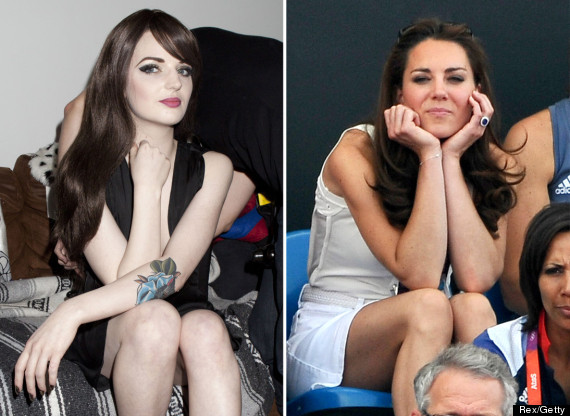 Darling and her cousin Kate, the Duchess of Cambridge