A 19th century masterpiece that hung in the home of the late artist Lucian Freud has been donated to the National Gallery by his family.
Freud, whose family left Germany to escape the rise of the Nazis, said in his will that the painting by French artist Jean-Baptiste Camille Corot will be given to the central London gallery as a thank you to the country that welcomed his family after they fled Hitler.
The painting, 'The Italian Woman' or 'Woman with Yellow Sleeve', was bought by Freud at auction in 2001 and donated as part of the Acceptance in Lieu scheme which allows people to hand over artworks in lieu of inheritance tax.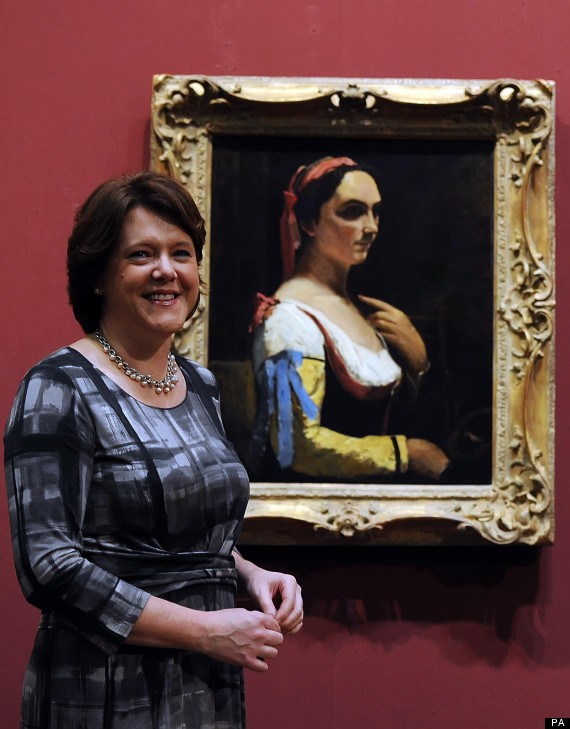 It has not been shown in public for more than 60 years and for many years was in the collection of Hollywood actor Edward G Robinson.
National Gallery director Dr Nicholas Penny said: "This painting is a great addition to the National Gallery where, although we have a very strong collection of Corot's works, we have no example of a late figure painting of this kind.
"It's rough-hewn monumentality and abrupt transitions anticipate Picasso's exercises in the classical manner and make it one of the most modern looking paintings in the Collection. Freud was a frequent visitor to the Gallery and had an exact idea of the impact that this bequest would make."
Freud, grandson of psychoanalyst Sigmund Freud and the brother of the late television personality Sir Clement Freud, was born in Berlin in 1922.
His Jewish family had to flee the city in 1933 and he become a British citizen in 1939.
He was noticed for his talent early on in his life and, after a spell in the Merchant Navy in 1942, had his first one-man show in 1944, when he was 21.
Freud's works have recently fetched millions at auction, including 'Benefits Supervisor Sleeping' that sold in 2008 for £17.2 million.