Paintings which gave the British public their first glimpse of a kangaroo and dingo could stay in the country after the Government introduced a temporary export bar.
Potential buyers need to find £5.5 million to keep the two George Stubbs oil paintings, 'The Kongouro From New Holland (The Kangaroo)' and 'Portrait of a Large Dog (The Dingo)', in Britain.
First shown in 1773 at the Royal Academy, the works are thought to have been commissioned by Sir Joseph Banks following his part in Captain James Cook's first voyage of discovery to the Pacific.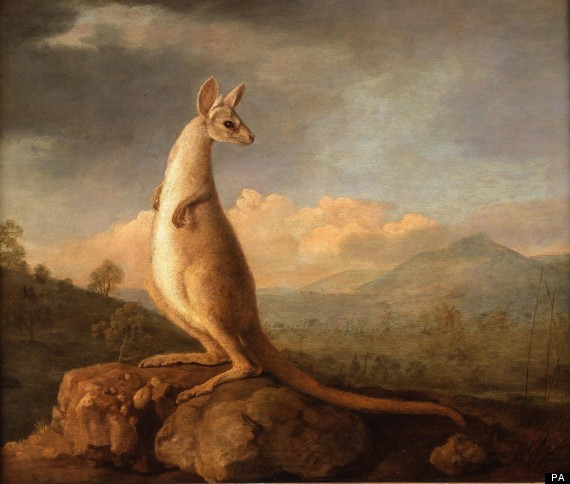 'The Kongouro From New Holland (The Kangaroo)'
The paintings, dated 1772, are hailed for bringing to public attention two of the animals which would be most closely identified with Australia.
Stubbs, best known for his images of horses and dogs, was unable to paint the creatures from life so worked from spoken accounts, and in the case of the kangaroo, from sketches and after inflating the preserved skin.
The temporary export bar was announced today by Culture Minister Ed Vaizey.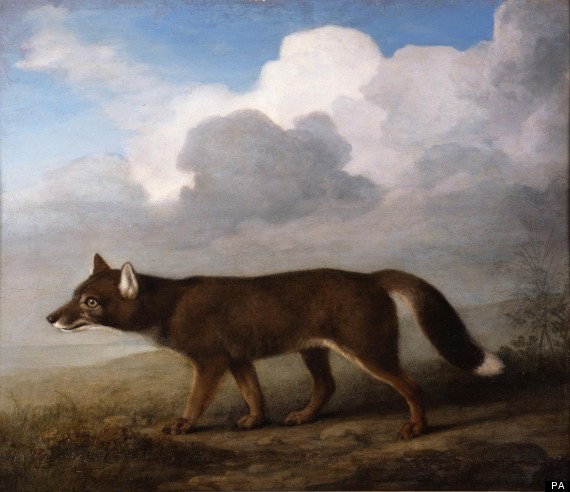 'Portrait of a Large Dog (The Dingo)'
His ruling follows a recommendation by the Reviewing Committee On The Export Of Works Of Art And Objects Of Cultural Interest.
Committee chairman Lord Inglewood said: "It would be a terrible shame if the UK were to lose these extraordinary paintings to an overseas buyer.
"They were the British public's first introduction to these exotic animals from the Australasian New World which was opening up at that time."
The export bar remains in place until 5 August, and can be extended until 5 November if a serious intention to raise funds to purchase the paintings at £5.5 million is made.