A Championship footballer has been robbed of a diamond-encrusted watch outside his home.
Birmingham City winger Peter Lovenkrands was approached by two men who had their faces covered, as he parked his car.
They threatened him, forcing the £30,000 luxury Swiss-made Hublot watch off his wrist, and then unsuccessfully attempted to remove his wedding ring before running off.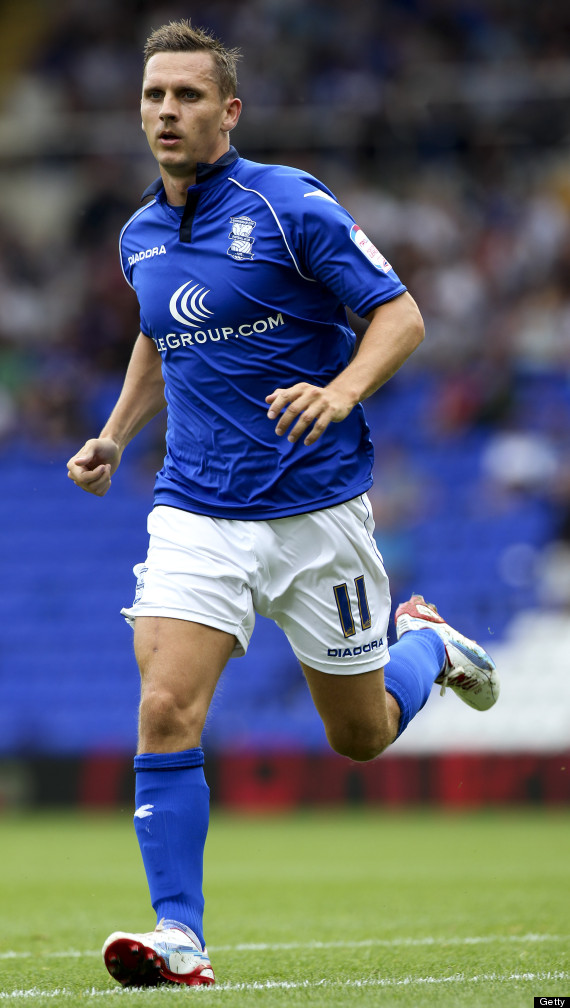 Lovenkrands joined Birmingham last year
The men were white, in their late teens or early 20s and were wearing hooded tops.
Mr Lovenkrands was not injured during the incident in Solihull at about 2pm on Thursday January 31.
Detective Sergeant Andrew O'Keeffe, investigating, said the stolen watch was "unique" and urged anyone who is offered the timepiece to contact police immediately.