They may have been pictured together many times since getting back together, butRihanna and Chris Brown used Sunday night's Grammys to make their reunion official.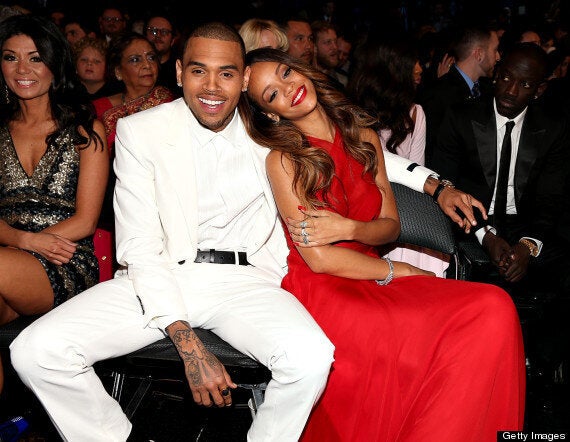 Despite ditching their rumoured joint appearance on the red carpet, the pair looked more loved up than ever as they cosied up inside the 55th annual Grammy Awards at the Staples Center in Los Angeles.
They smiled for the cameras as they enjoyed a tender PDA, socking it to critics who have blasted the pair for rekindling their romance.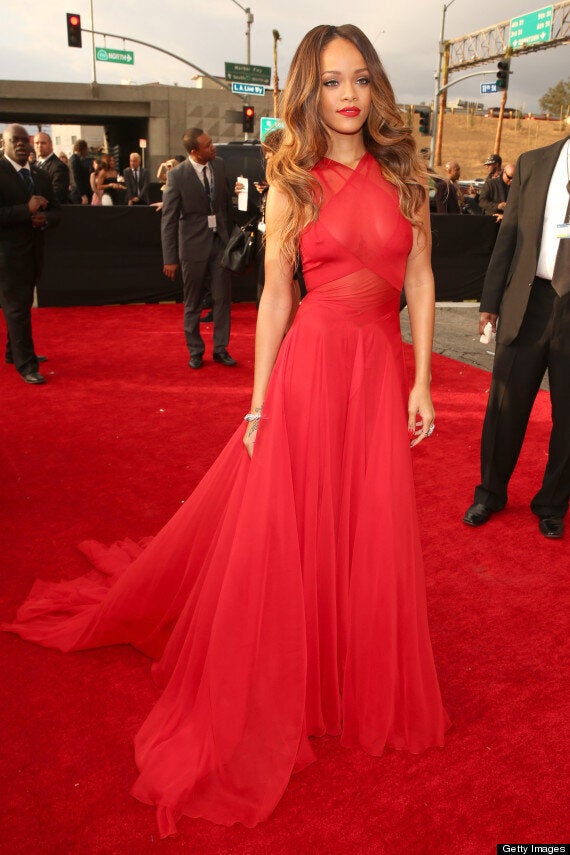 Rihanna arrives at the Grammys
And it was no coincidence that they used the Grammys to make it official either.
The Grammys is steeped in history for the couple, as four years ago Chris was arrested for brutally attacking the 'Diamonds' singer following a pre-Grammys gala. The pair split, he pleaded guilty and and was given 180 days of community service.
A source told HollywoodLife.com she had planned to take Chris along to the awards as she believes he's her 'good luck charm'.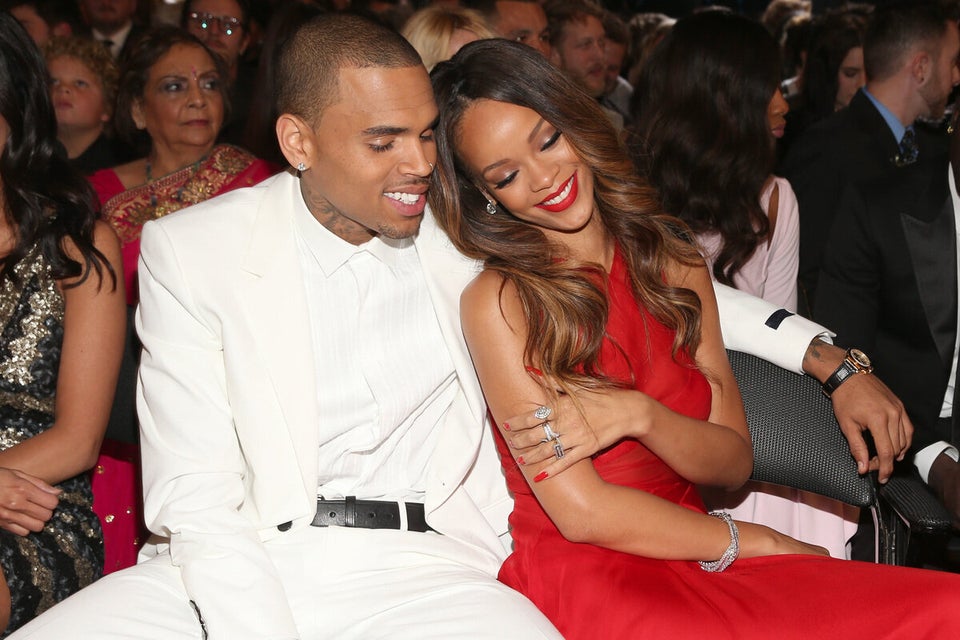 Chris Brown and Rihanna At The 55th Annual GRAMMY Awards
The couple arrived earlier separately, with Chris being the first to walk down the red carpet, dressed all in white.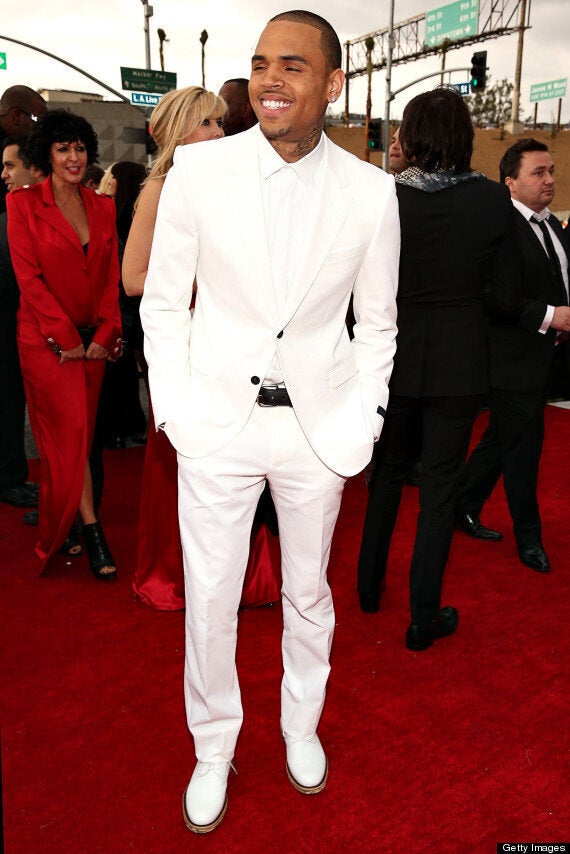 Chris Brown arrives at the Grammys
She later turned up in a show-stopping flowing red dress, with matching lips.
Rihanna is nominated for three awards and is also performing at the ceremony.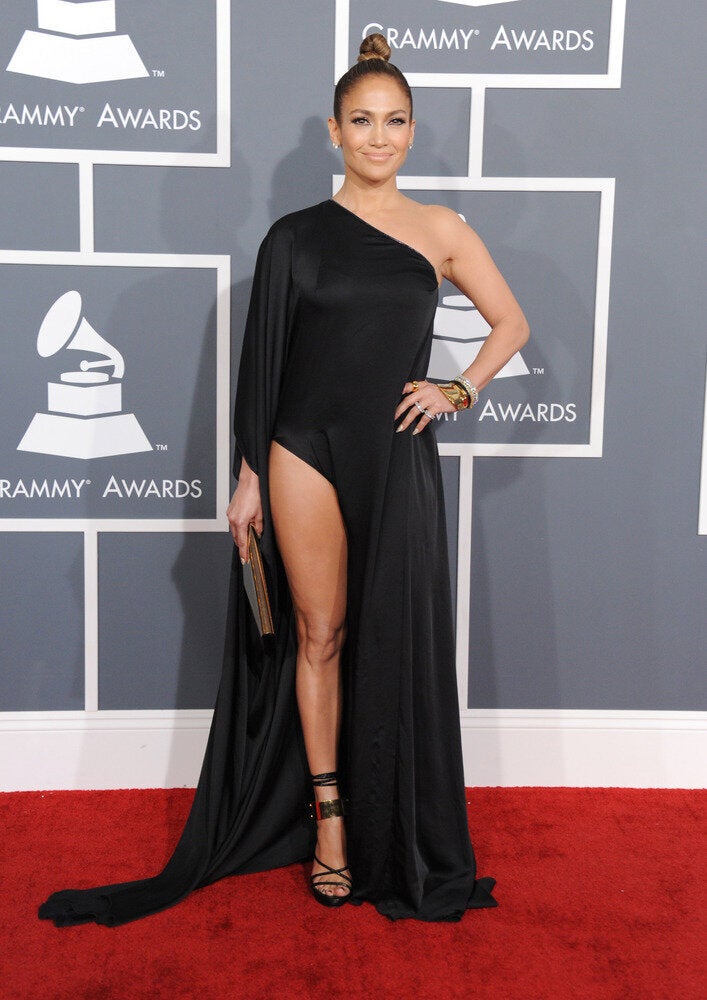 2013 Grammy Awards - Arrivals