Michael Chopra has quit Twitter after he posted a picture of a bag stuffed with money.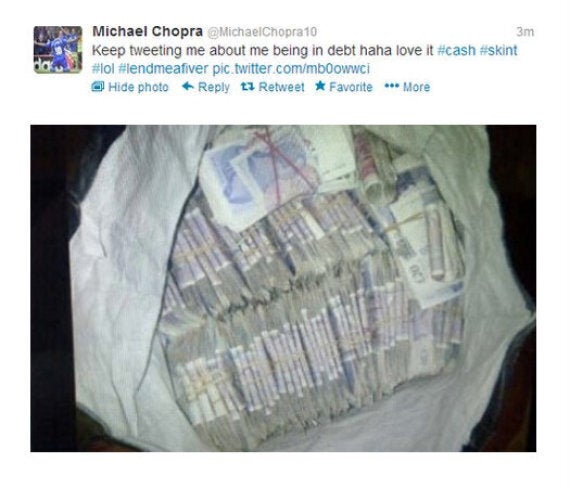 The Ipswich striker, who has suffered from a gambling addiction in the past, tweeted a bag full of £20 notes on Wednesday night.
Chopra, 29, accompanied the picture with the message "Keep tweeting me about being in debt haha love it #cash #skint #lol #lendmeafiver."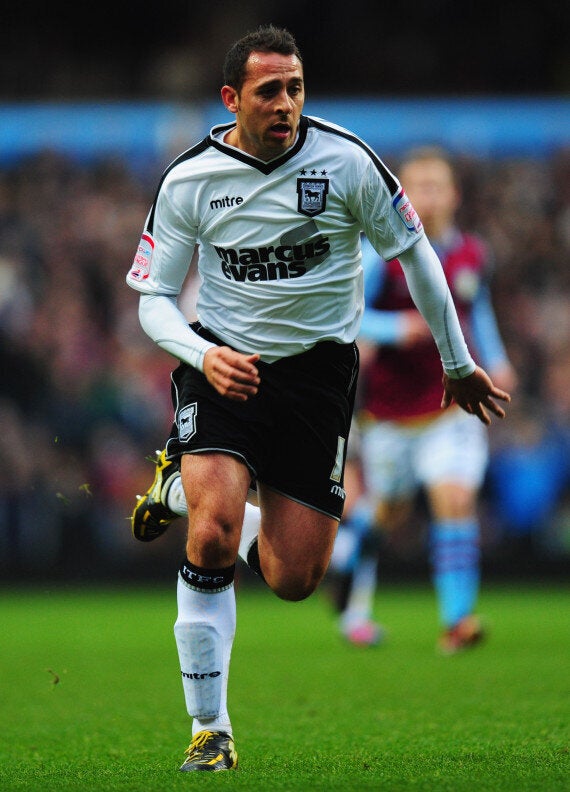 Chopra in action for Ipswich
Chopra spent three weeks in the Sporting Chance clinic last season in a bid to fight his addiction.
He revealed in 2011 he had lost as much as £2m, spending £20,000 a day. Ipswich had also loaned him £250,000 to pay off debts.
A spokesman for the club said Chopra's decision to delete his account was his own and that "sometimes banter can be a little over the top".
"In an era when fans don't get close to players it's a good communication tool, but players should think before they tweet," he added.
Popular in the Community